Unique pouliche Drum Horse de deuxième génération au Québec (F2), à 75% de sang Gypsy, Luna Rose sera le parfait Gypsy ! tout le physique du Gypsy avec de la taille, contrairement à la taille traditionnelle du Gypsy qui est de 14.2, Luna devrait atteindre la taille idéale de 15.1 mains, pas trop grand ni trop petit ! Née le 25 mai 2015 à 4:13, Luna montre une très belle conformation avec une sublime tête, un dos court de belles longues jambes avec une belle masse osseuse, un tres joli marking avec une crinière de deux couleurs. Luna Rose a aussi un oeil marbré de bleu qui rappelle son papa le sublime Drifter ! La deuxième génération de poulain issu de l'élevage Pine Valley, puisque sa mère Anita est issue de mon élevage.
Une belle personnalité calme mais éveillée pour cette magnifique pouliche.
Luna Rose sera à vendre au sevrage, 8500$, ne la manquez- pas ! Elle sera enregistrée Drum horse pure race avec le IDHA (International Drum Horse Association)
VENDUE !!! Félicitations à Nancy Côté, Josée Fontaine et Sandra Ruel...Luna Rose s'en va rejoindre sa demi sœur Sunshine of Pine Valley dans la plus merveilleuse famille dont un éleveur puisse rêver ! Merciii les filles

Unique second génération Drum horse filly (F2) in the province of Québec, with 75% of Gypsy blood, Luna Rose will be the perfect Gypsy ! All the physical caracteristic of the Gypsy (short back, sweet head, feathering) but with a nice size as she will be taller than the traditionnal Gypsy who is 14.2hh. Luna should reach 15.1 hh. not so tall nor small ! Born on the 25th of may 2015 at 4:13 am, Luna show a perfect conformation with a sweet little head, short back, and long legs with nice amount of bone, un cute marking with a bicolor mane. Luna Rose's got a very cute marble bleu eye, who remember her sire, the stunning Drifter ! The second generation of foal breed by Pine Valley, as her dam Anita, is breed by us.
A charming personnality calm but sharp and strong for this awesome filly.
Luna Rose will be for sale at weaning, she is avalaible for 8500$ CAN, Don't miss her !! She will be registered as full Drum Horse with the IDHA (International Drum Horse Association)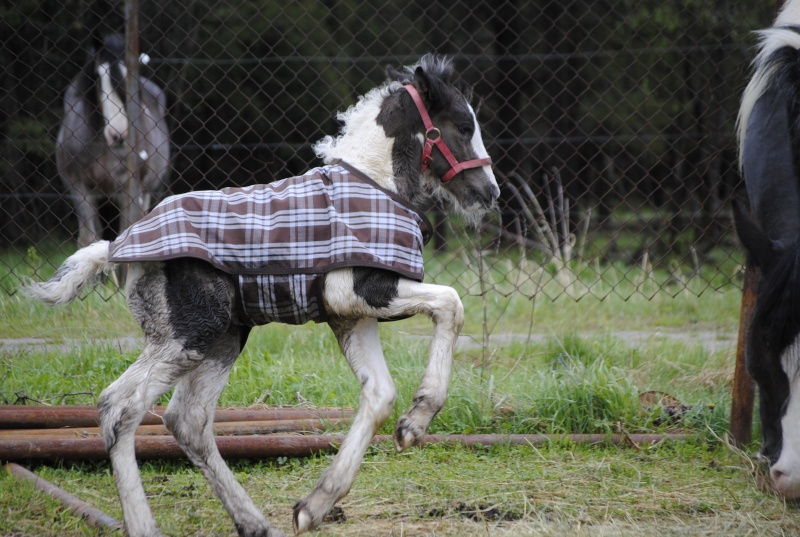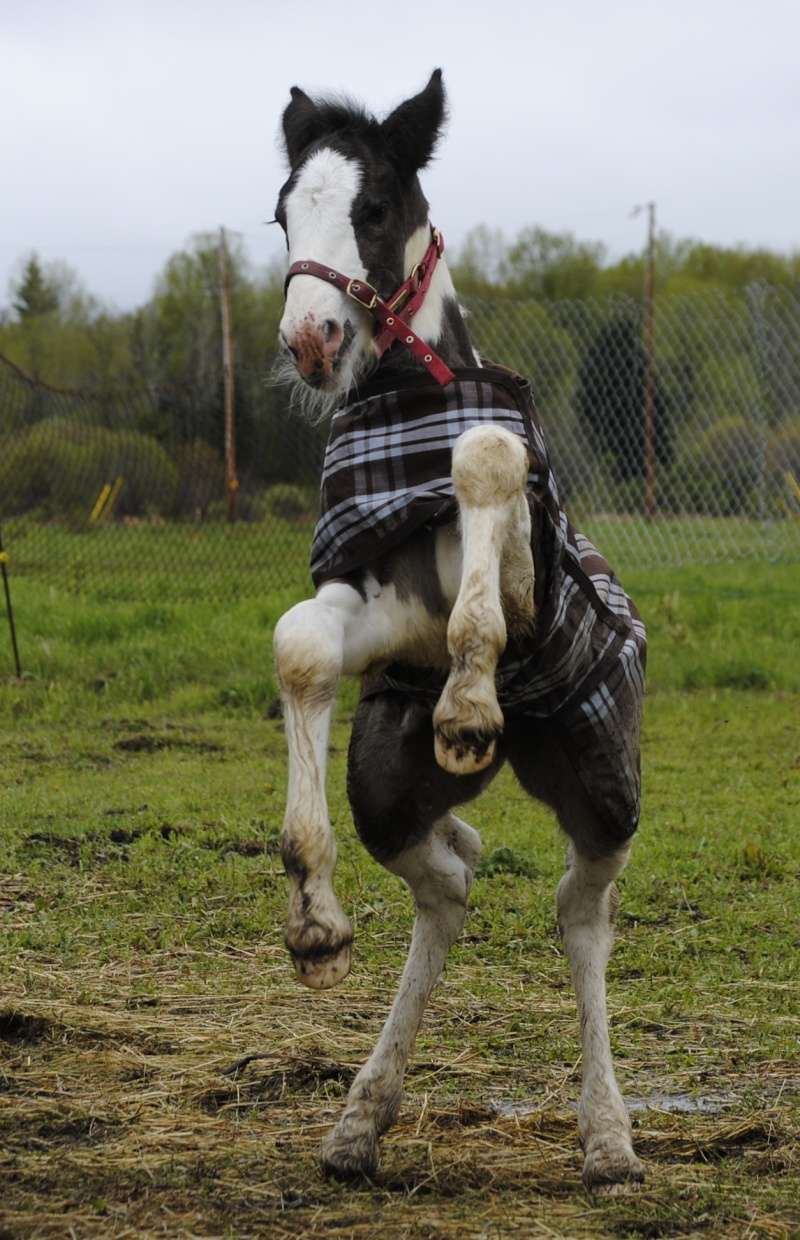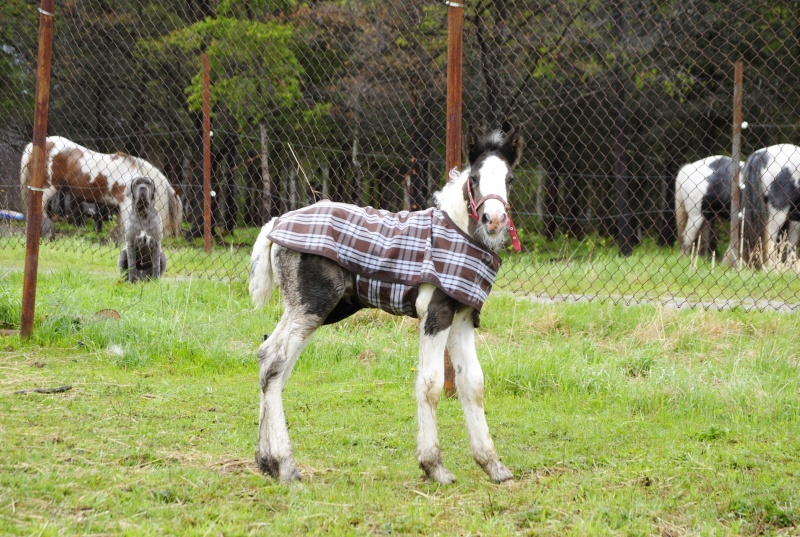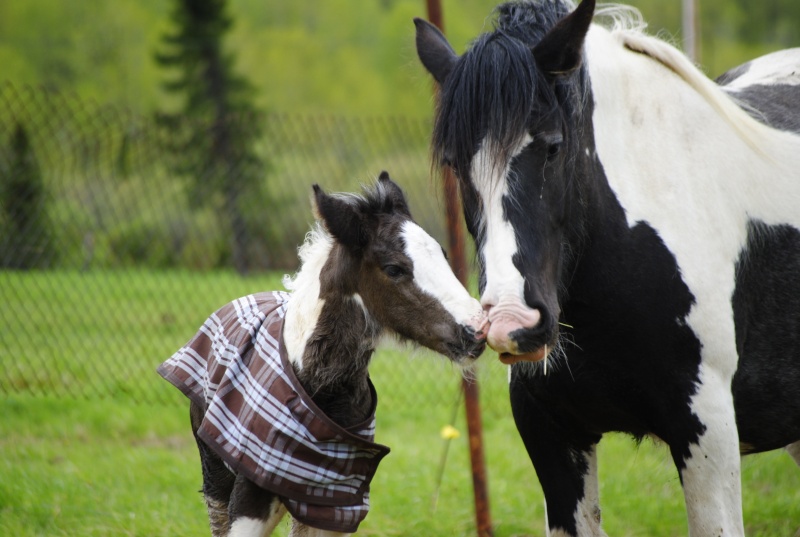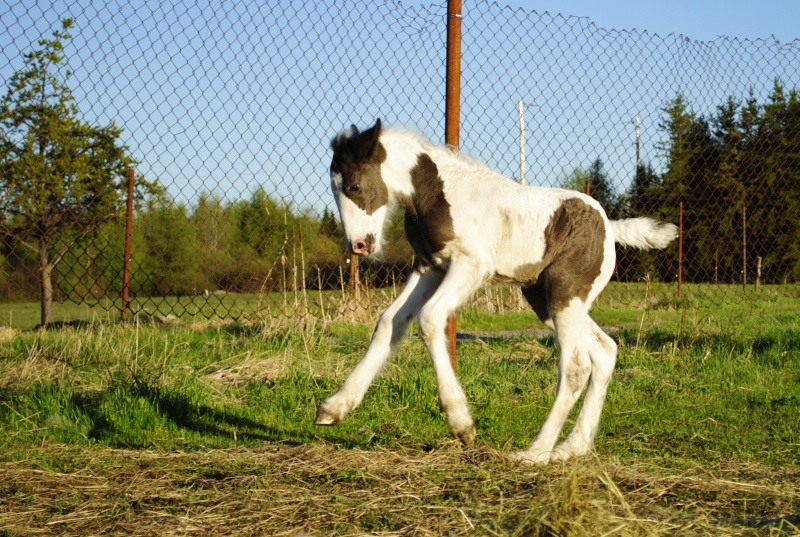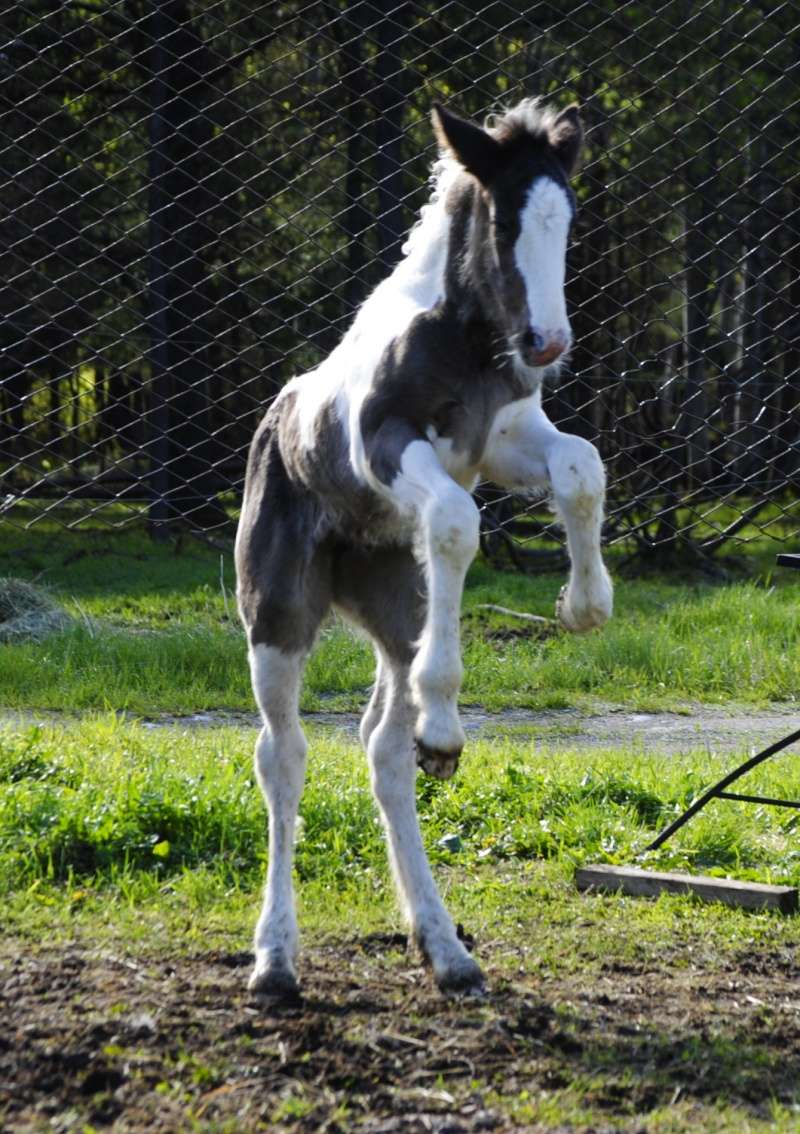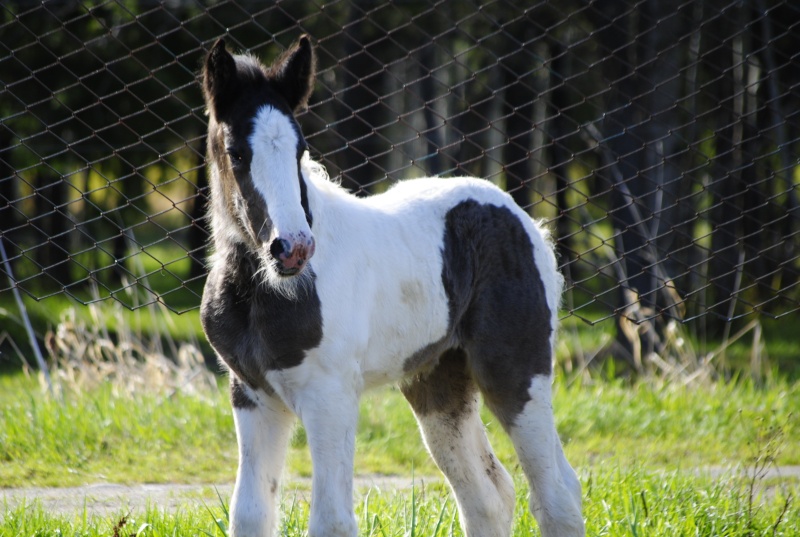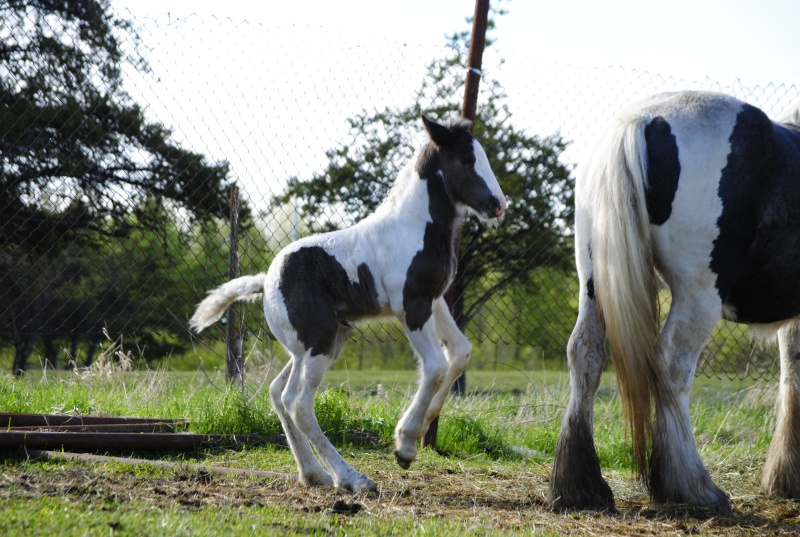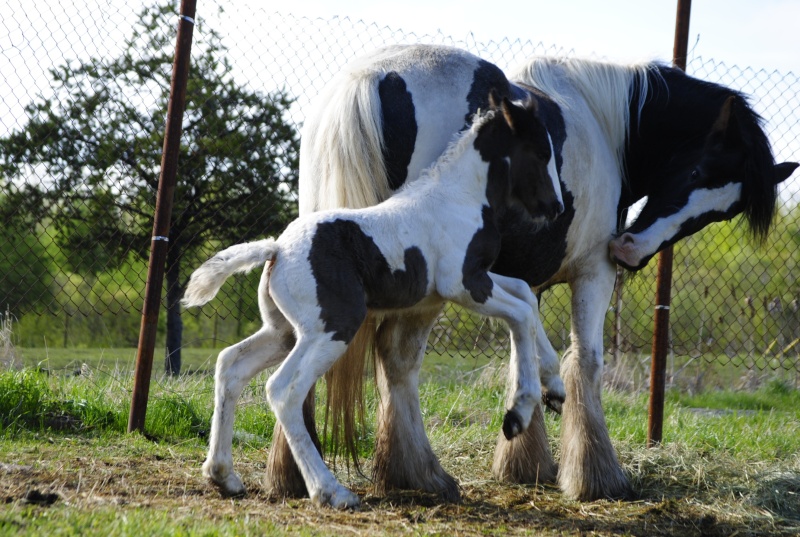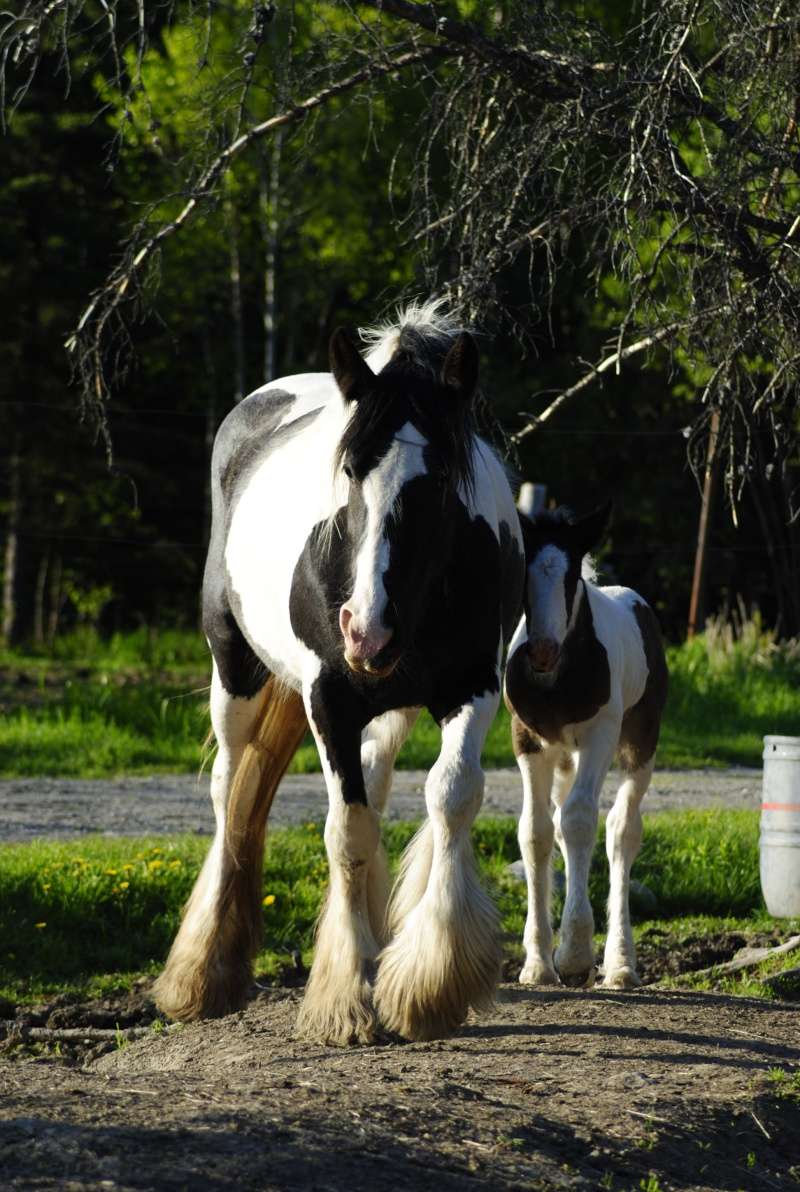 12 jours/12days old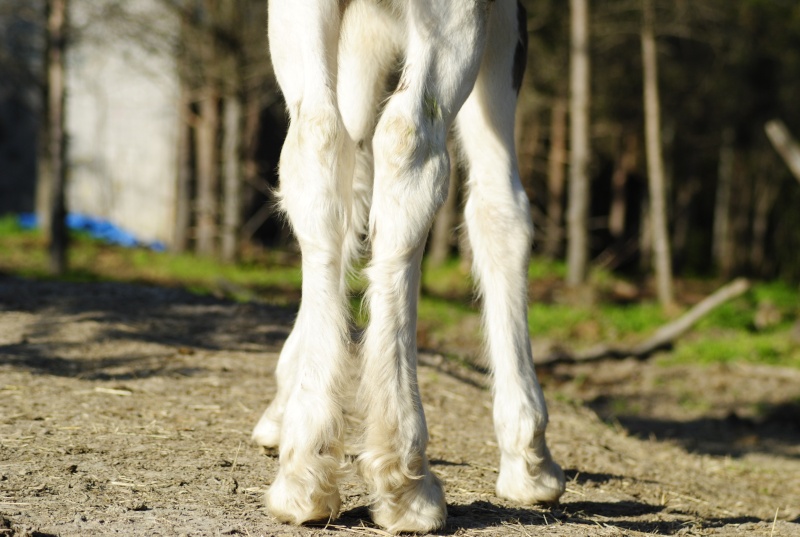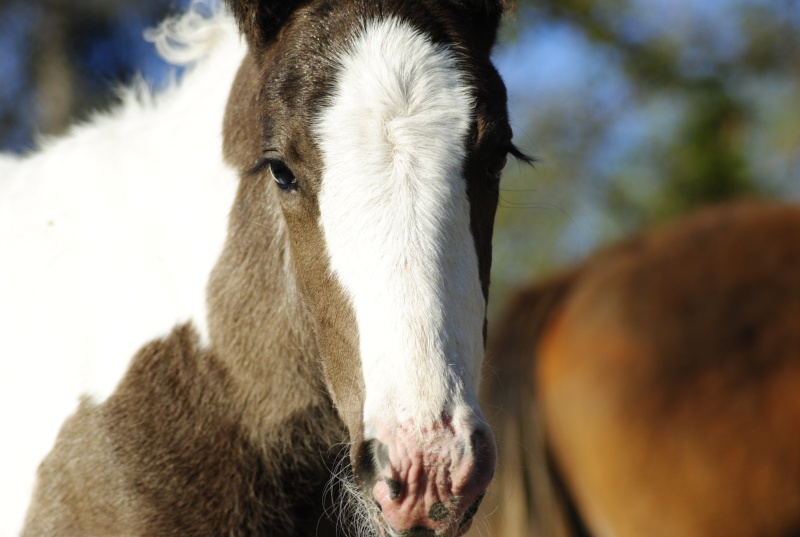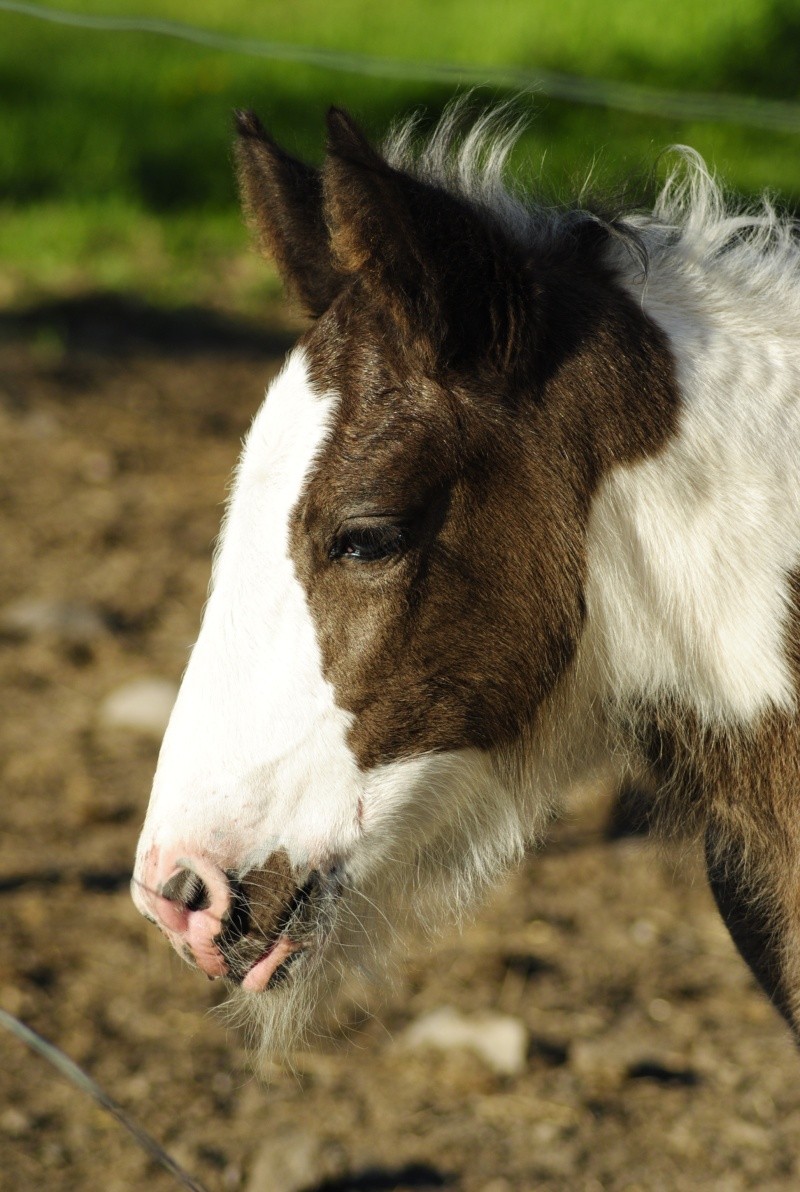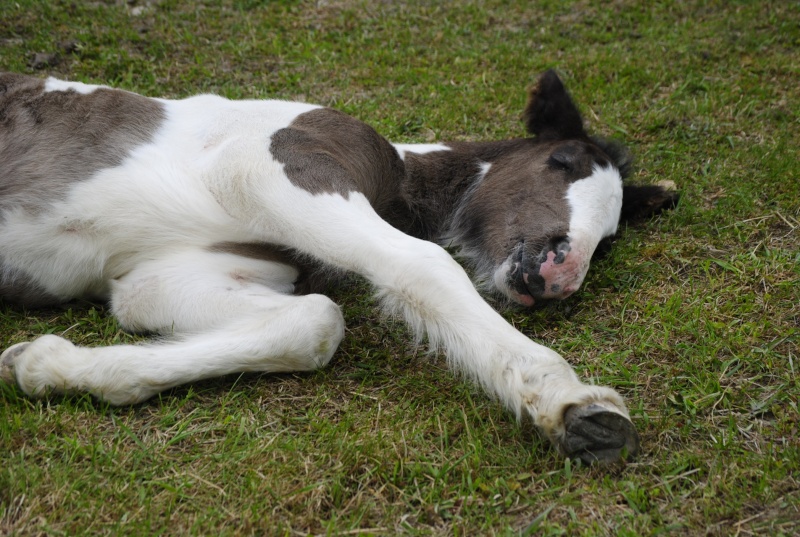 12 jours superbe conformation avec un dos court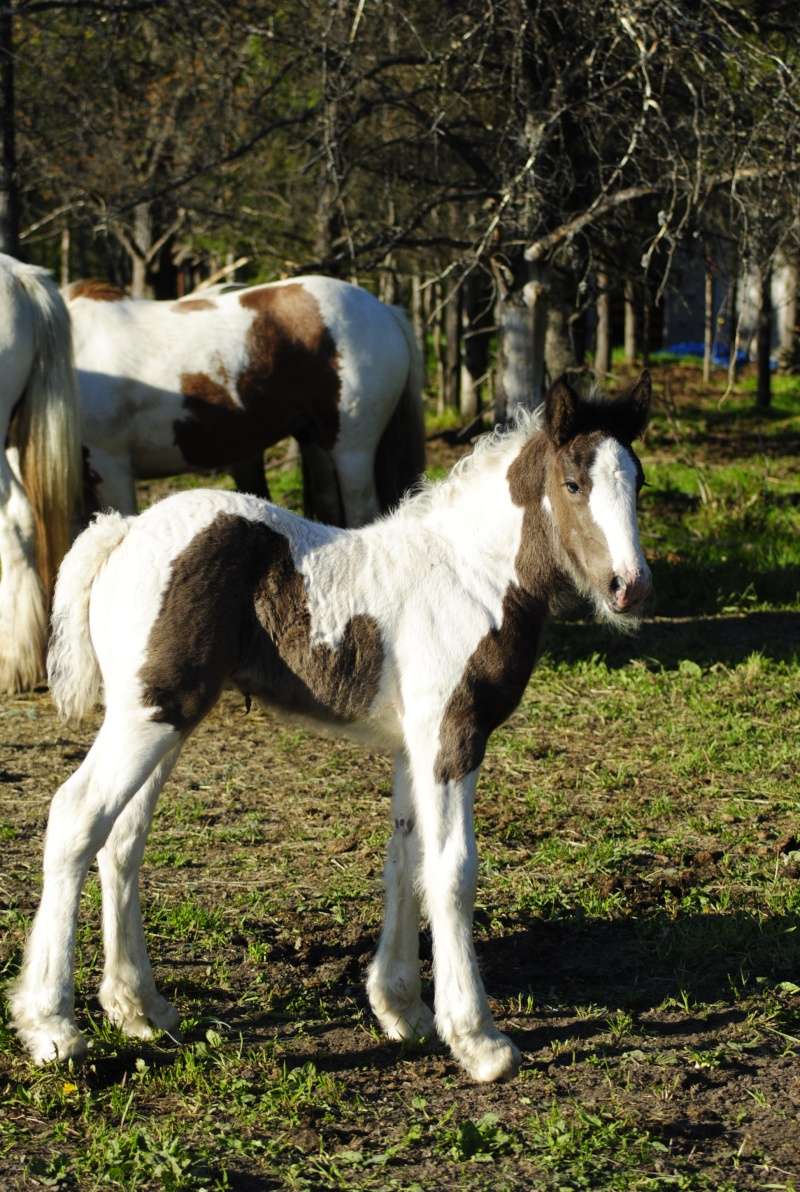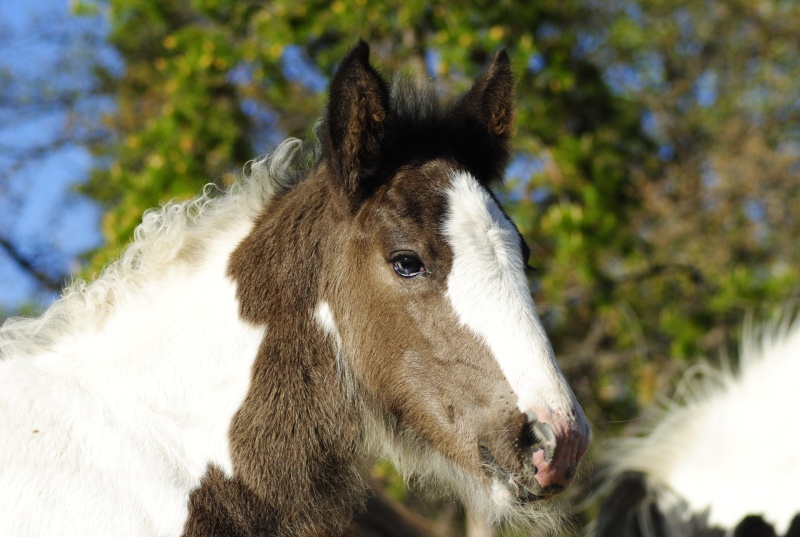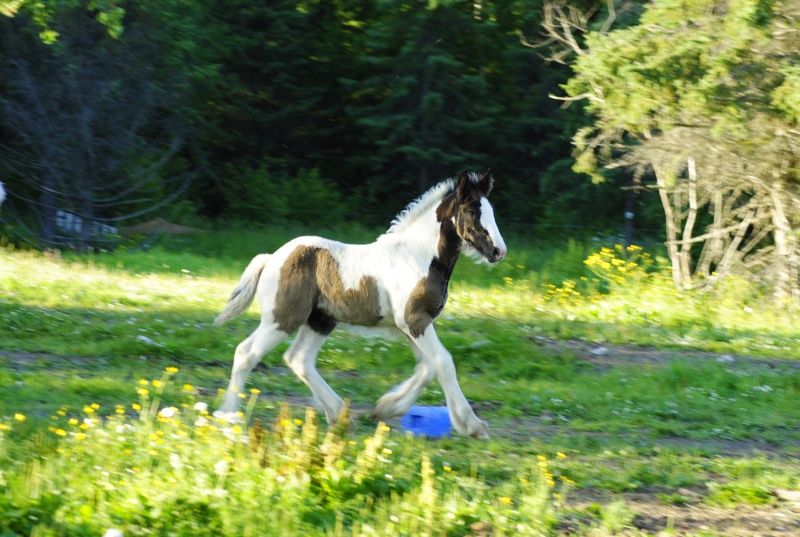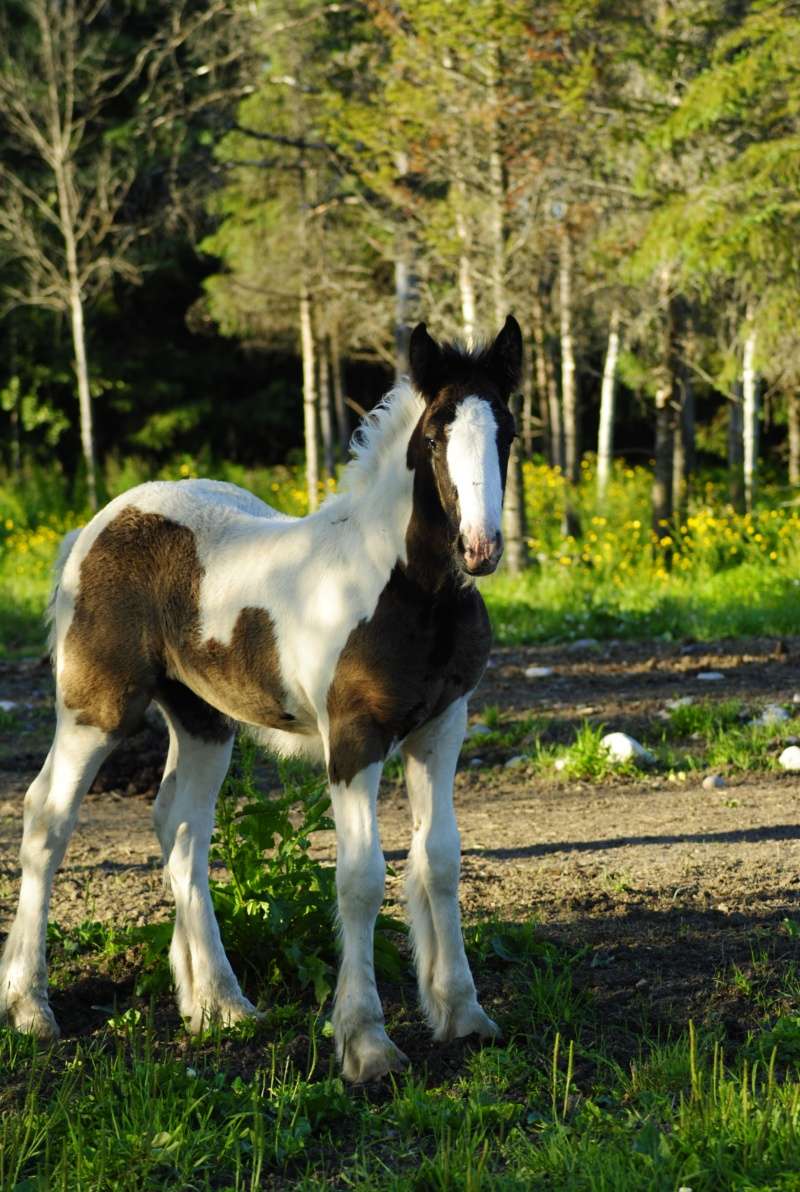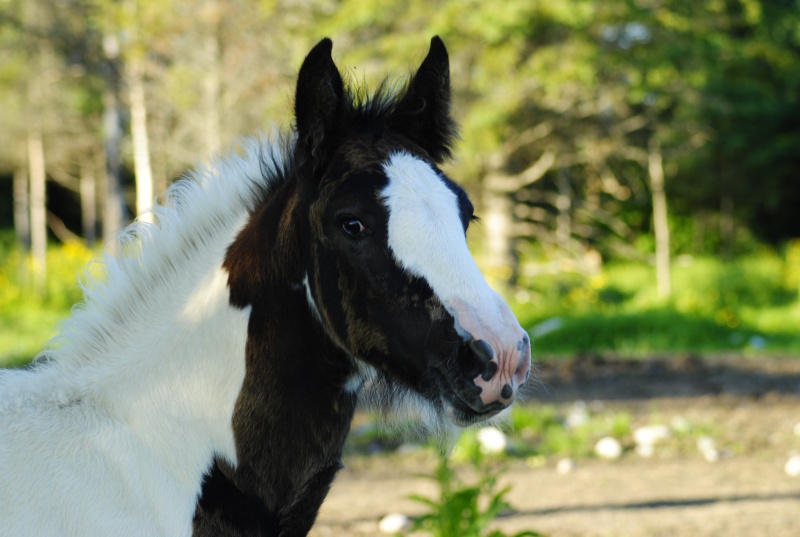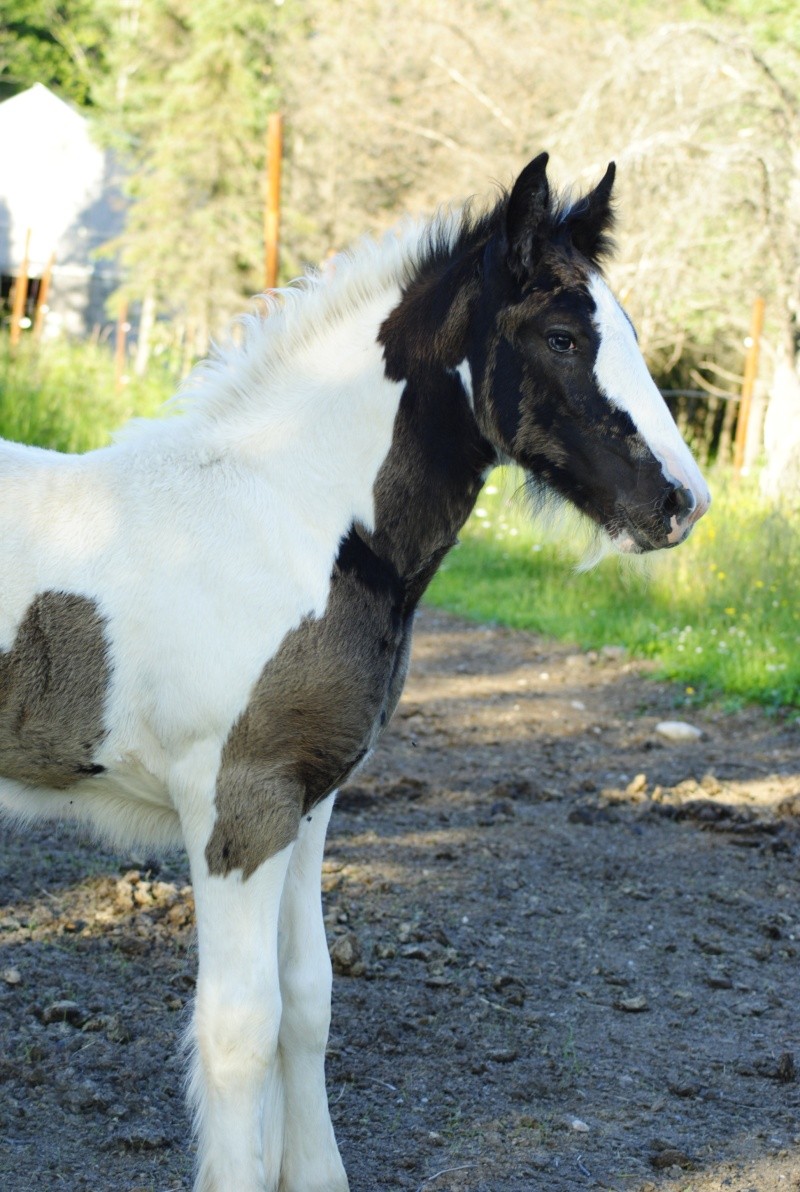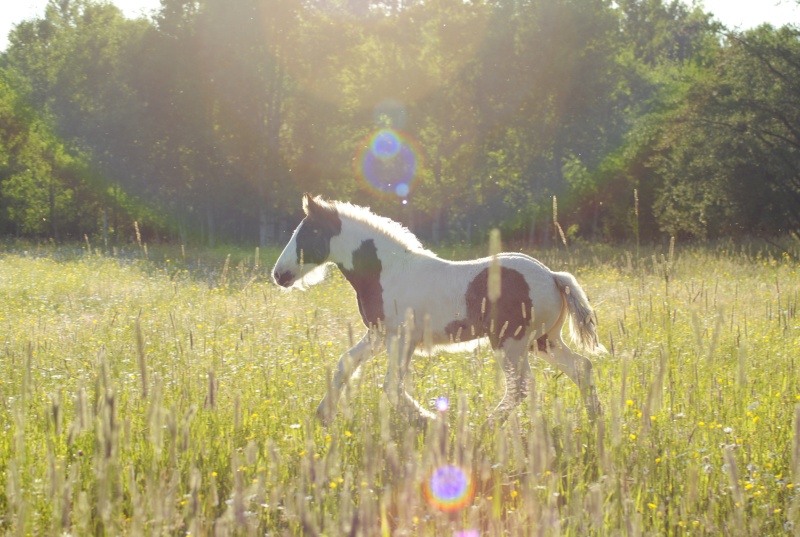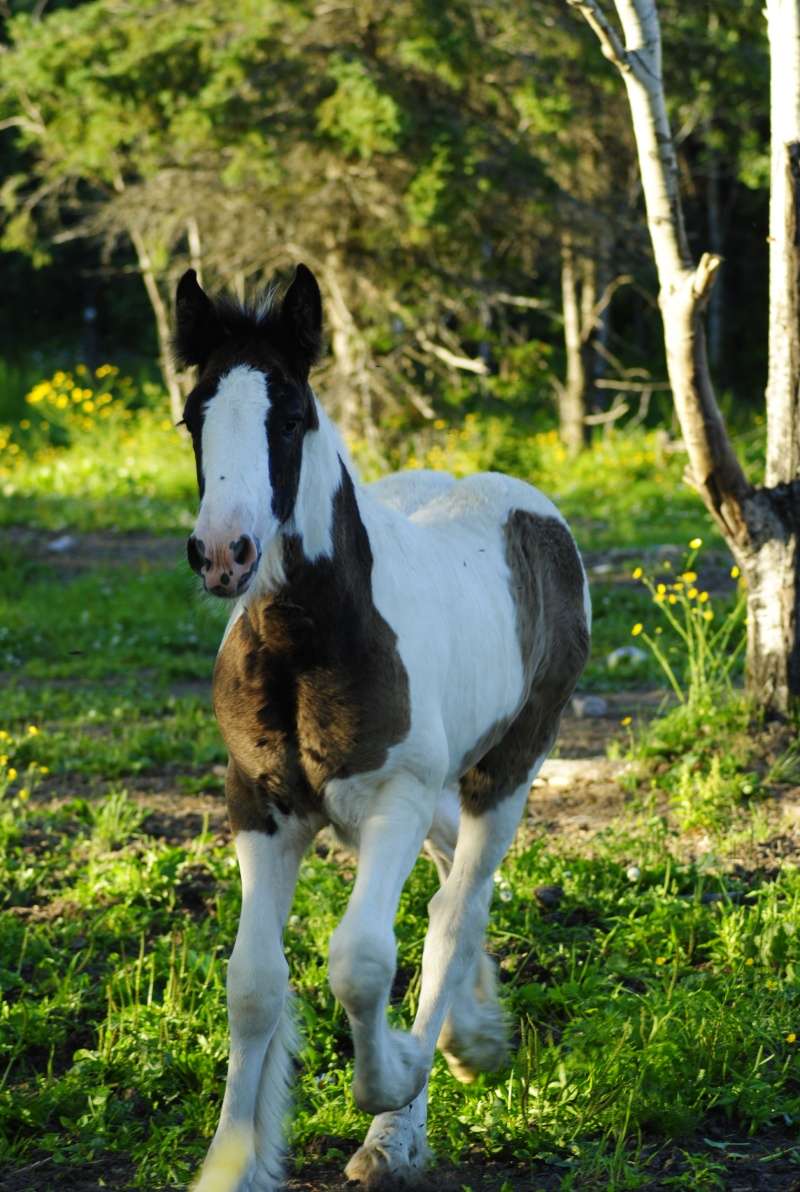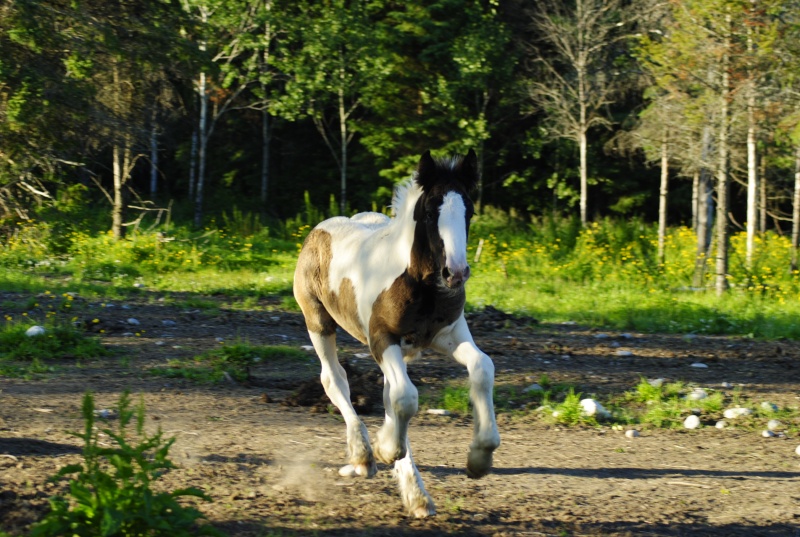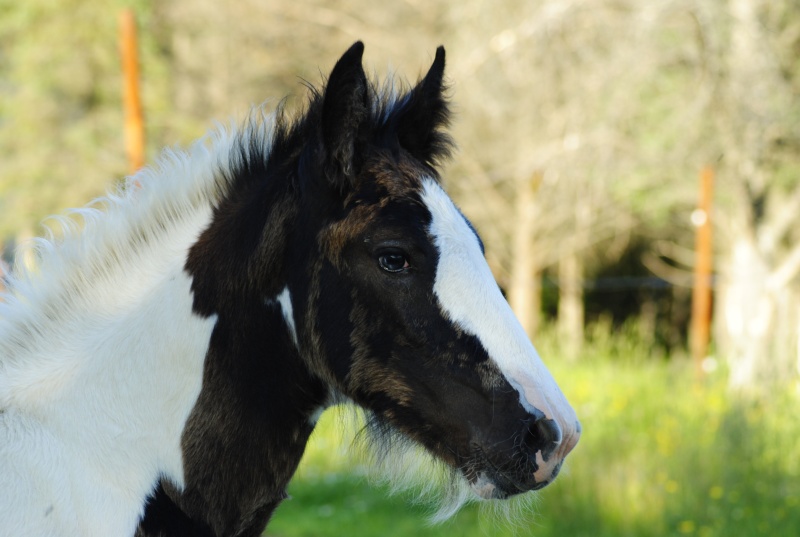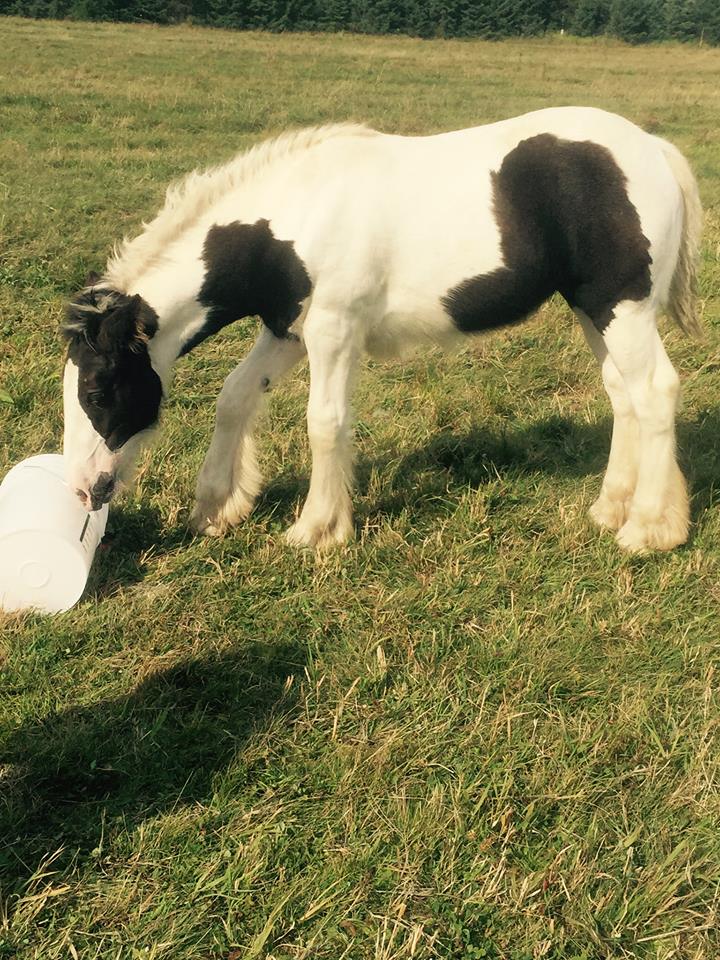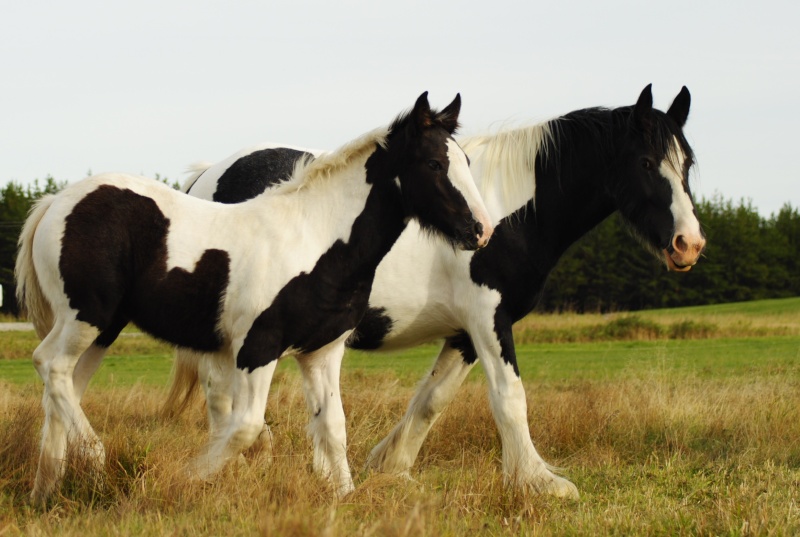 Luna Rose et ses nouvelles propriétaires