Voici la merveilleuse Norma Jean of Pine Valley, Drum Horse, ses parents sont Plainsview Janessa (jument Clydesdale de 17.2 mains importée des USA avec une excellente lignée) X Prairie Thunder Drifter (étalon Gypsy Vanner de 14.3 mains, lignée Cushti Bok et Chief).
Norma Jean est tricolore ( avec un gène rouge) avec les yeux gris, elle mesurera un peu plus de 16 mains.6500$
Née le 25 juin 2013
NORMA JEAN EST VENDUE, FÉLICITATIONS À LUCIE !!!!

Introducing Norma Jean of Pine Valley, Drum Horse filly foal. Her dam is Plainsview Janessa ( 17.2hh Pure Clydesdale mare, with excellent bloodlines), Her Sire is Prairie Thunder Drifter, my lovely 14.3 hh Gypsy Vanner stallion (Cushti Bok and Chief bloodlines)
Norma Jean is tricolor with one red gene, with gey eyes. She will reach 16 hh at maturity.
Her DOB is 25th of june 2013, Norma will be for sale at only 6500$, you can reserve her now, payment plan avalaible !
NORMA JEAN IS SOLD' CONGRATULATIONS TO LUCIE !!!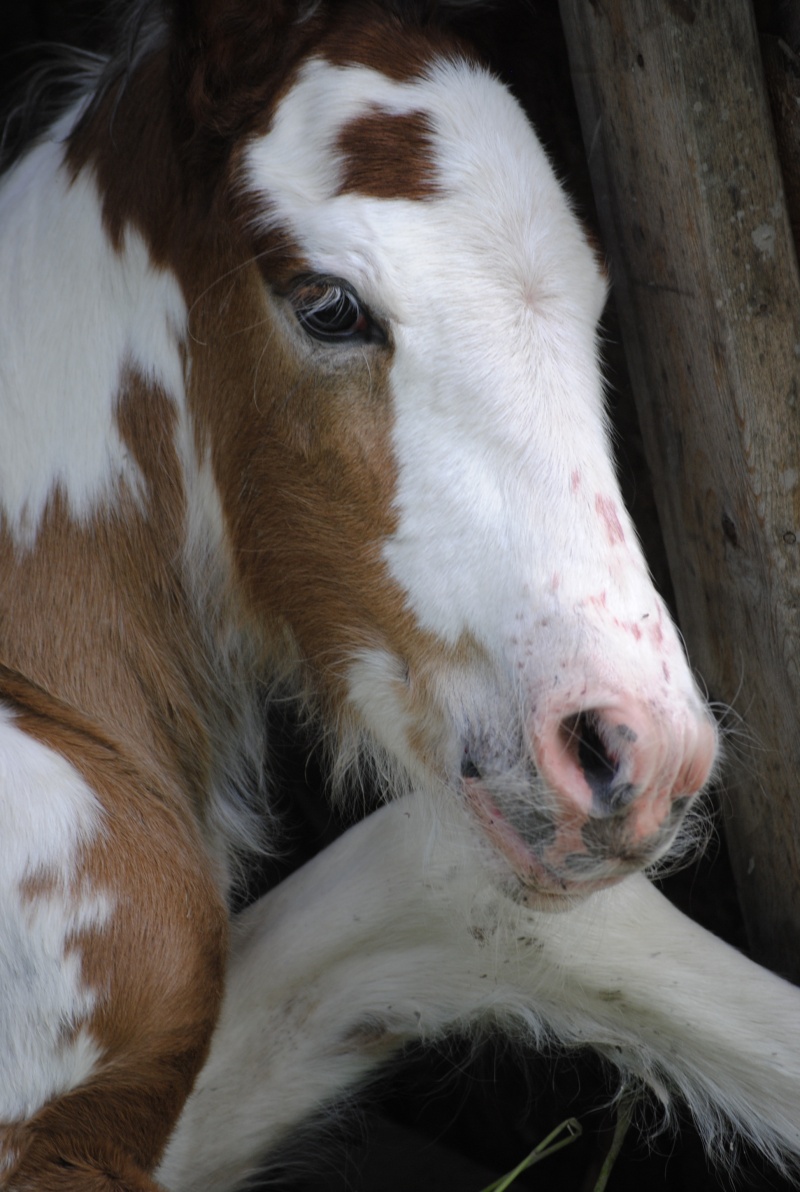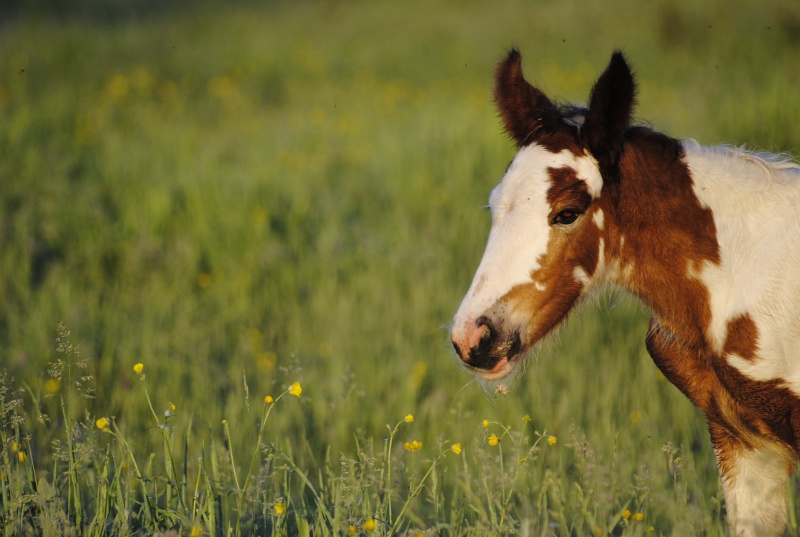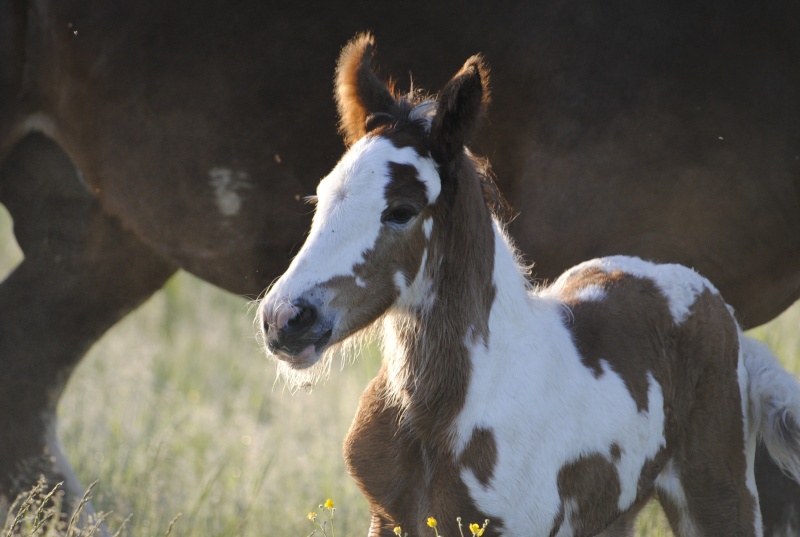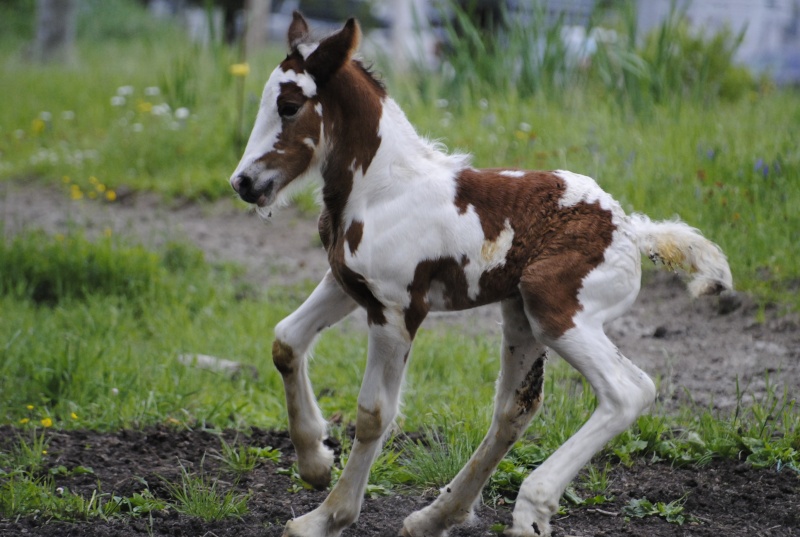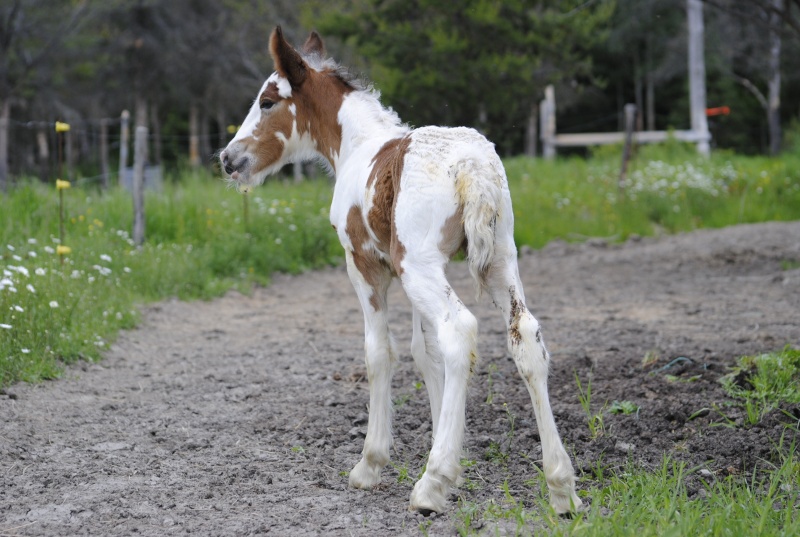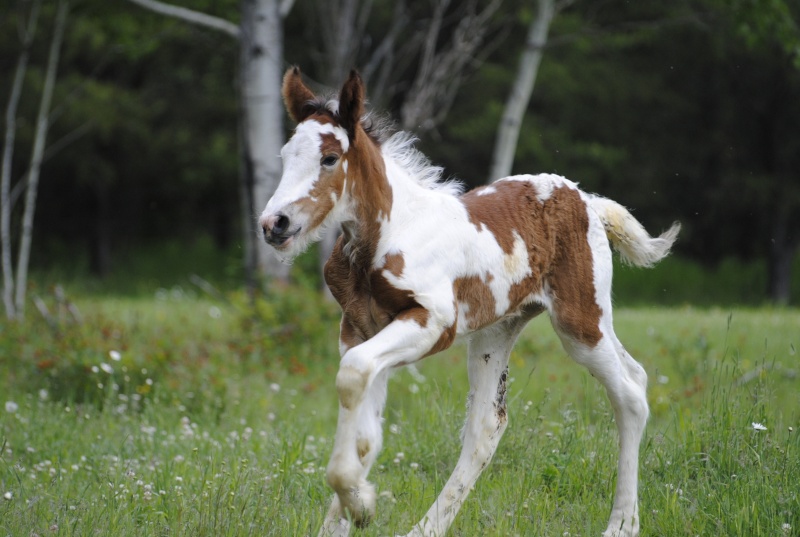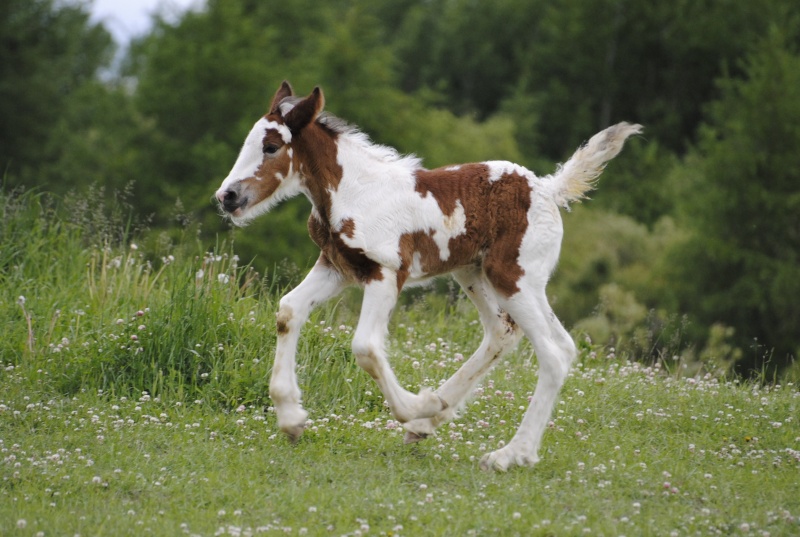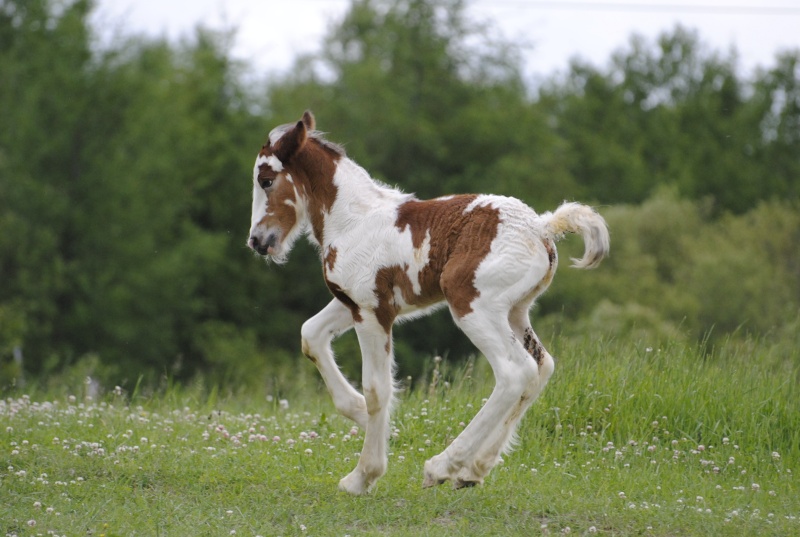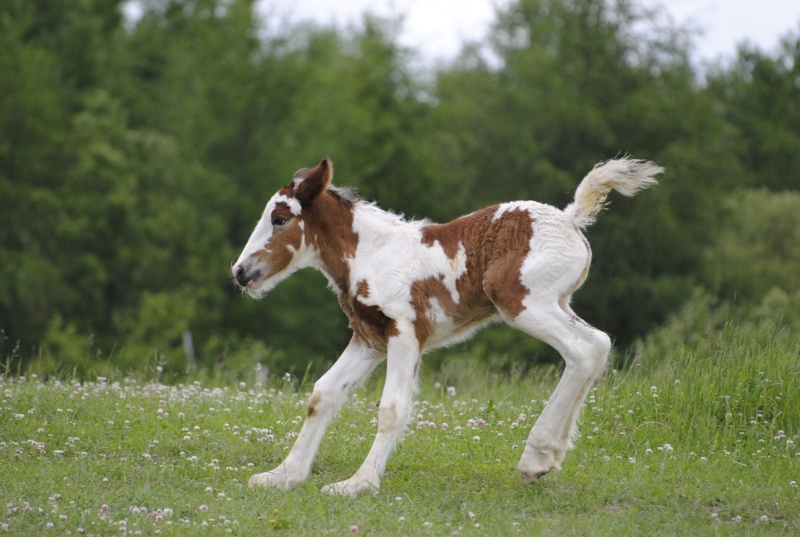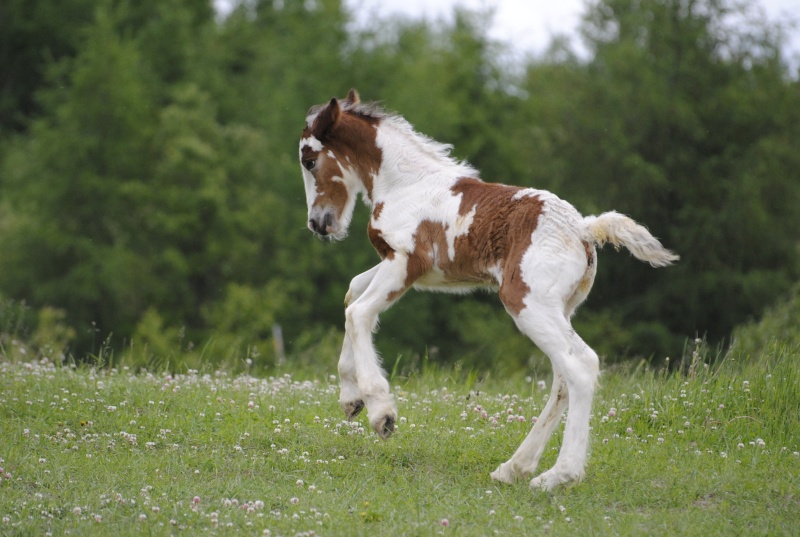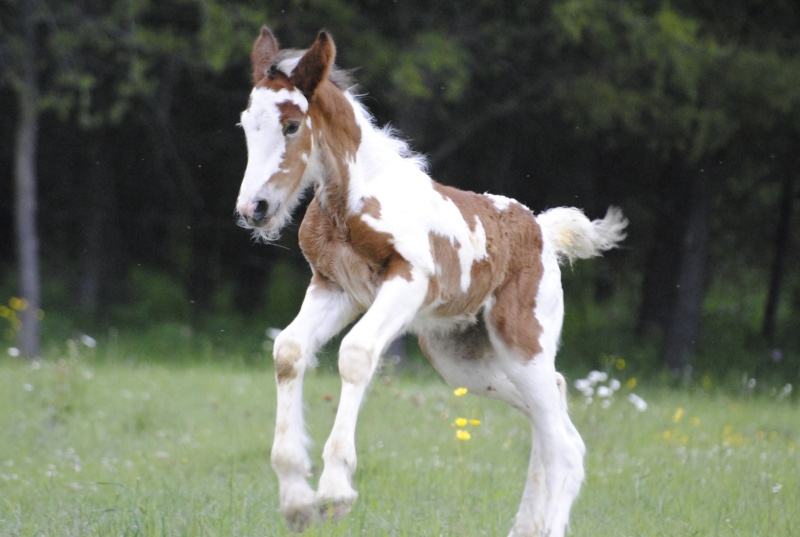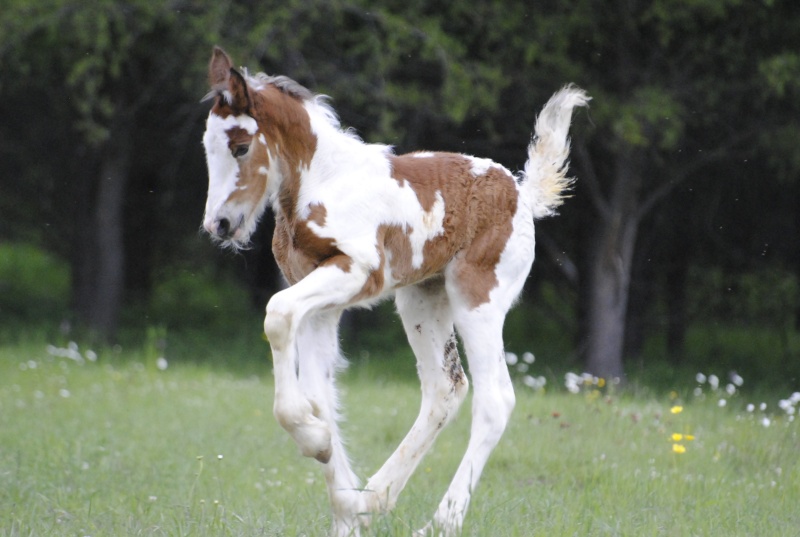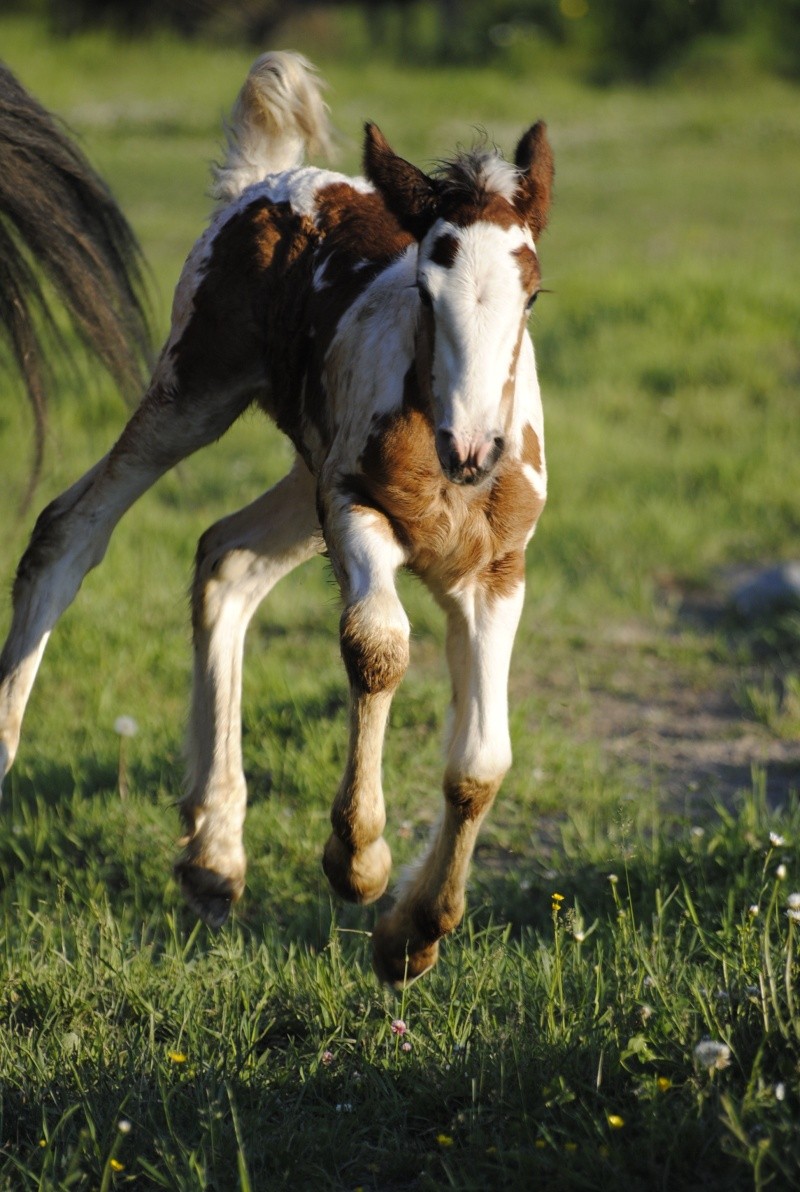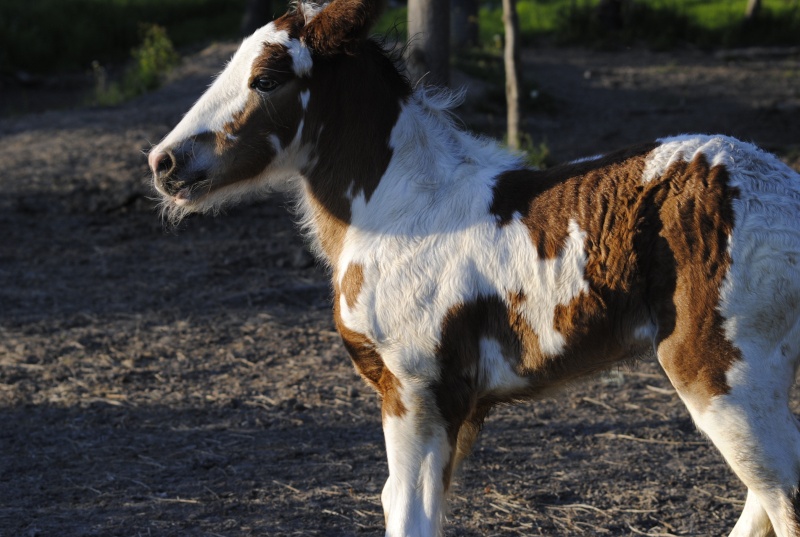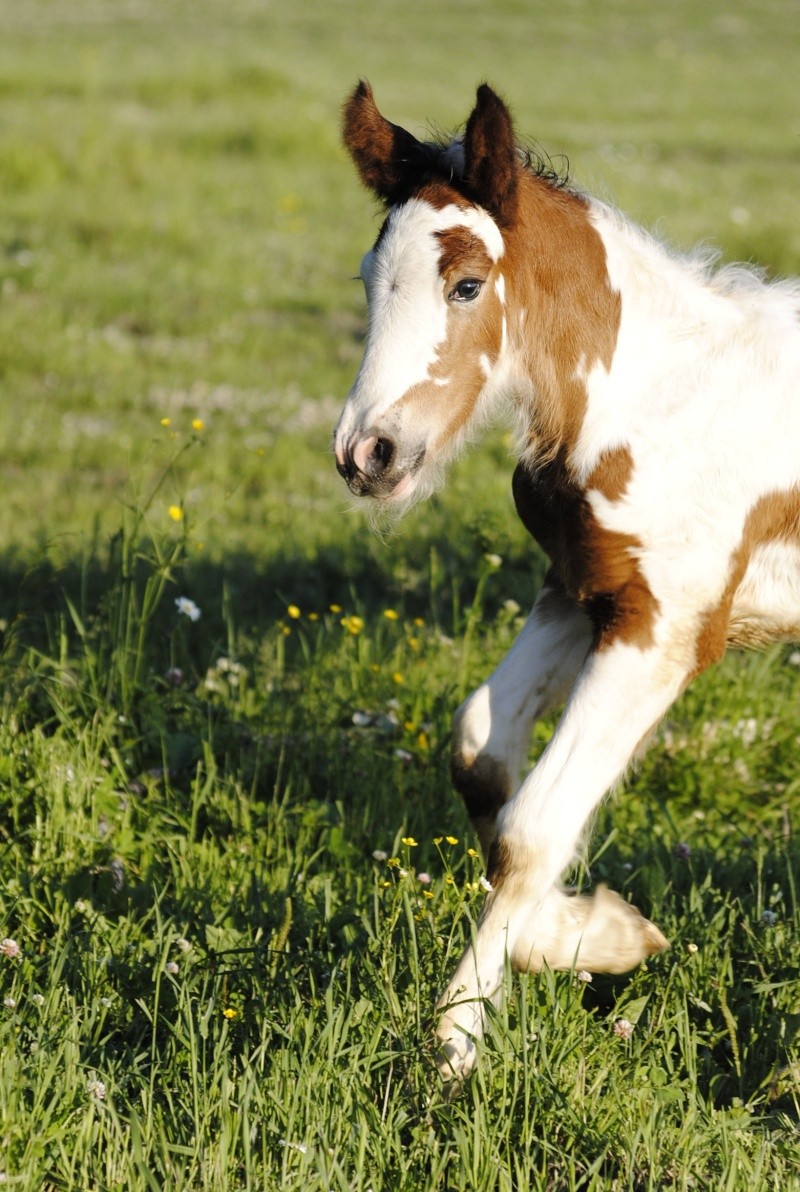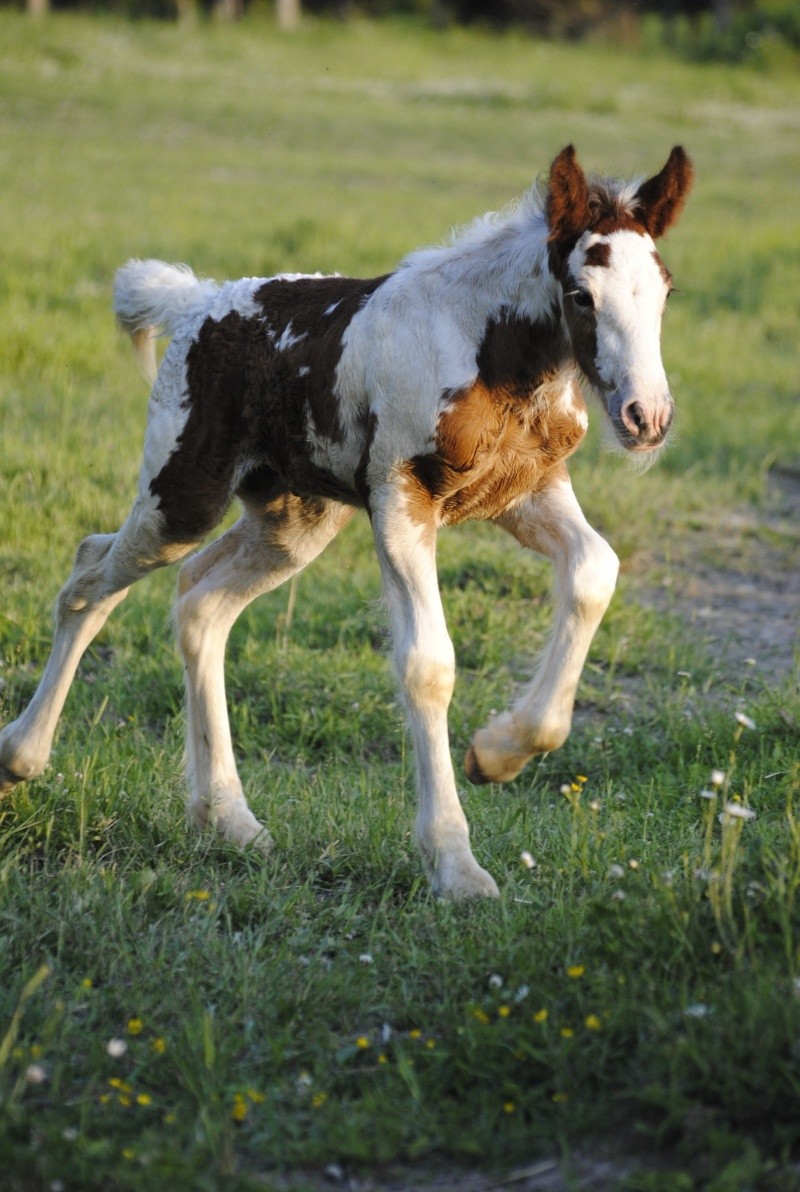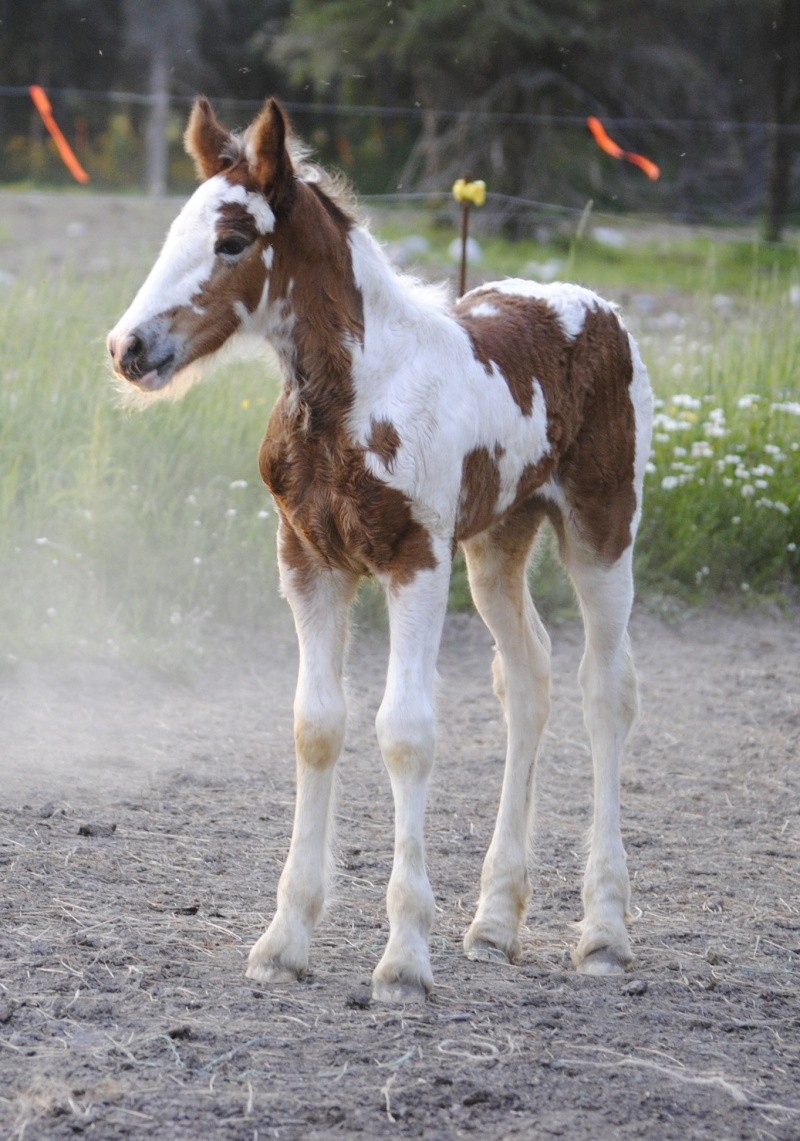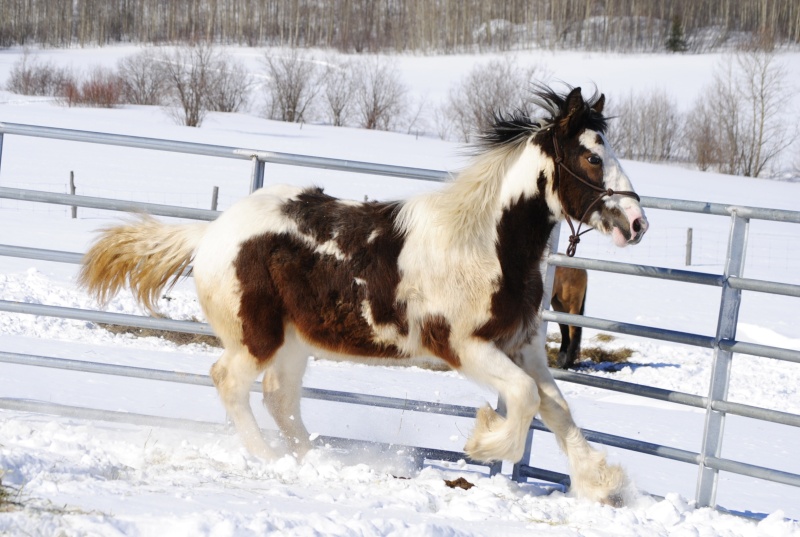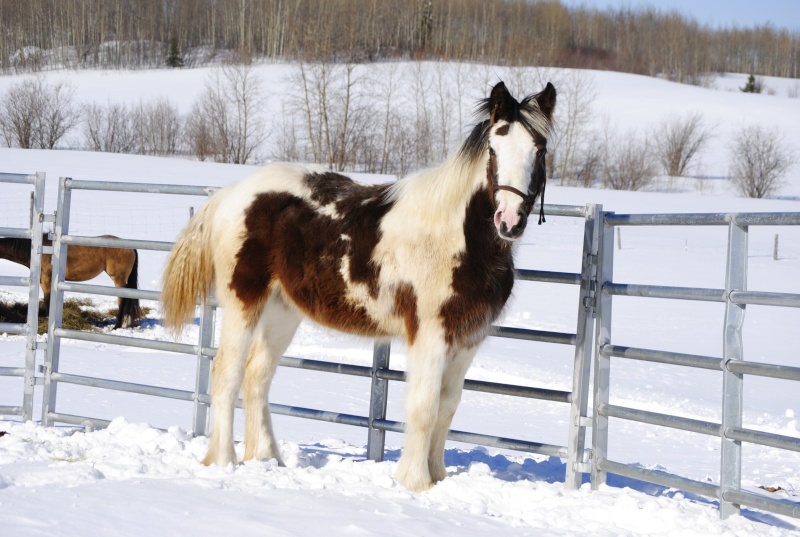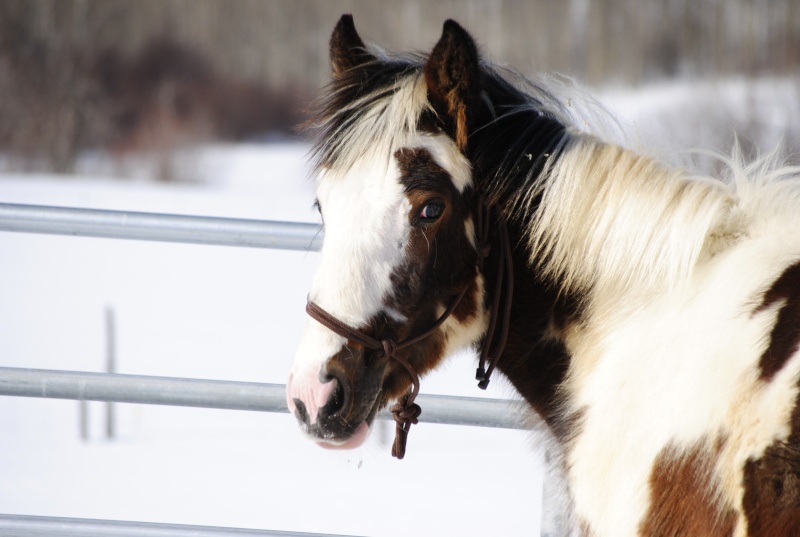 Norma Jean at 1 year old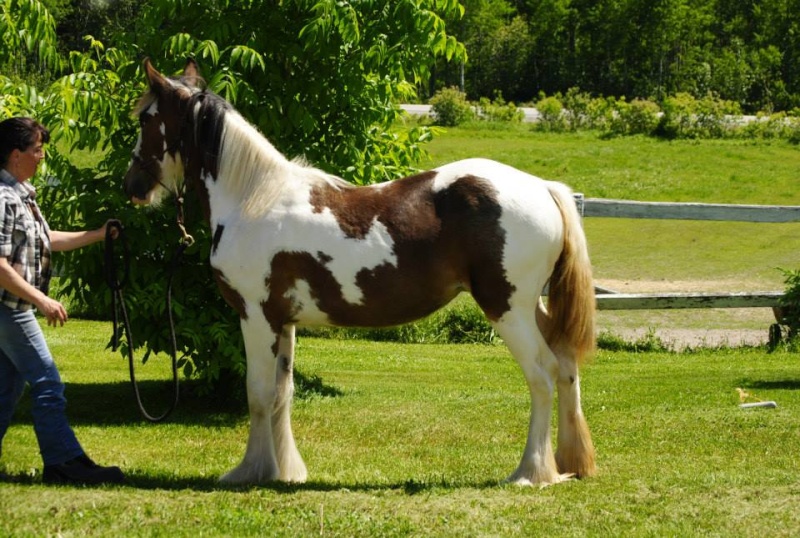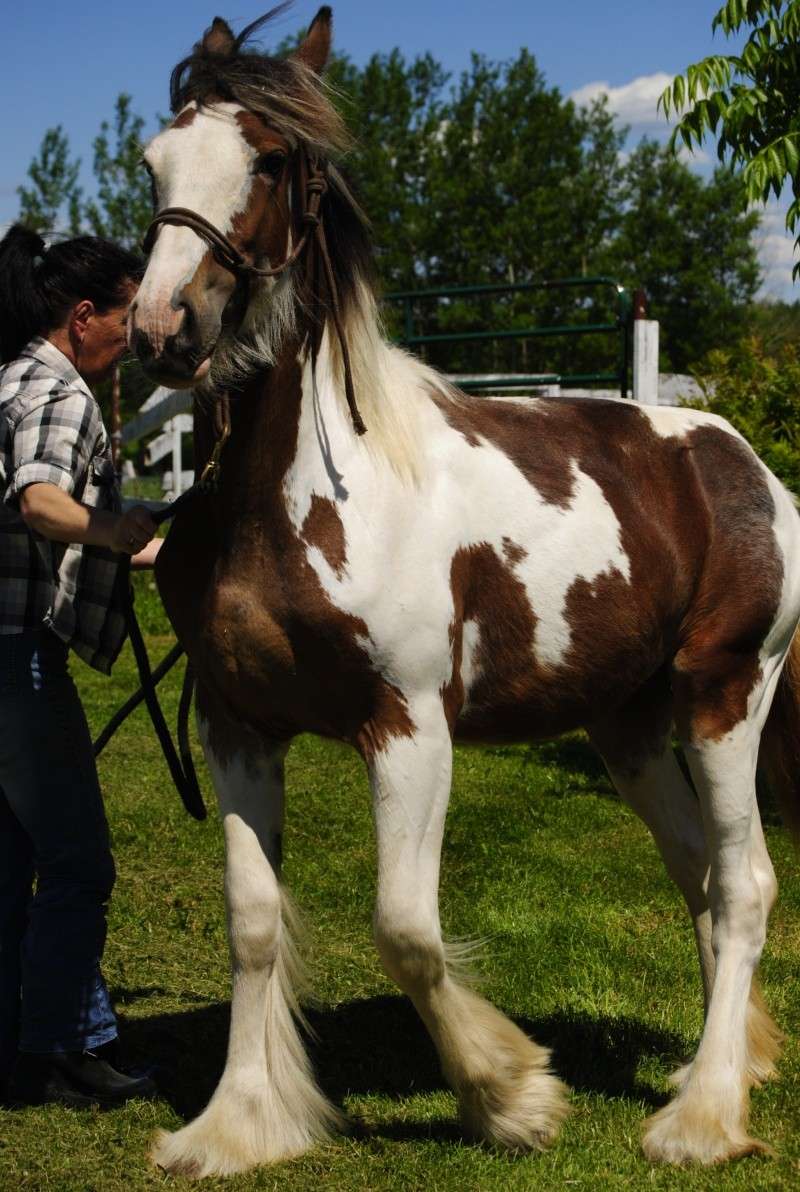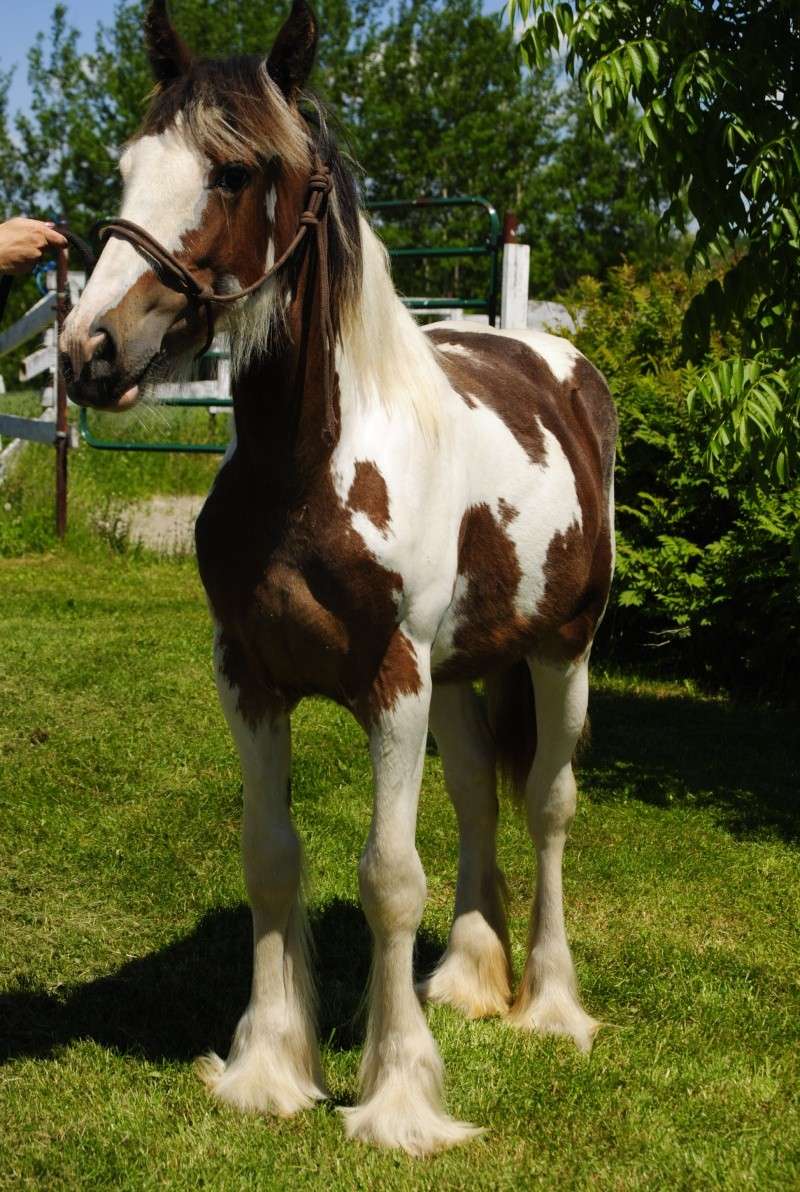 Norma Jean à deux ans