Stanley est né le 9 juin 2010 vers 10:30 am. le premier poulain Drum horse pure race né au Québec et l'un des très rares au Canada !
Un magnifique poulain, très amical, il est énorme !!! de très gros os, des jambes qui ne finissent plus, un marquage très spécial, il a tout pour plaire aux amateurs de gypsy de grande taille ( 10.3 mains à la naissance) !! Nous sommes ravis de ce poulain !
Sa mère est Plainsview Janessa, clydesdale enregistrée, voir sa propre page sur ce site.
Son père est un gypsy vanner pure race Tibbs Conghal ( père de Tibbs, Rock of Cashel, mère de Tibbs,Callie par Spellcaster)-5500$
Félicitations Keven !!

Presenting Stanley, born on 9th of june 2010 during the day, around 10:30 am, the first Drum Colt born in Quebec's province and one of rare in Canada !
Awesome colt, very friendly, he is HUGE !!! thick bone, looong legs ! a very special marking, he is a must for all Grand gypsy lovers ! We are thrilled with this big one ! 10.3 hands at birth !!!!!
His dam is our own Plainsview Janessa, check her page on this site,
Sire is pure gypsy vanner Tibbs Conghal ( sired by Rock of Cashel, out of Callie, by Spellcaster)-5500$


Congrats Keven !!

Tibbs Conghal, pure gypsy stallion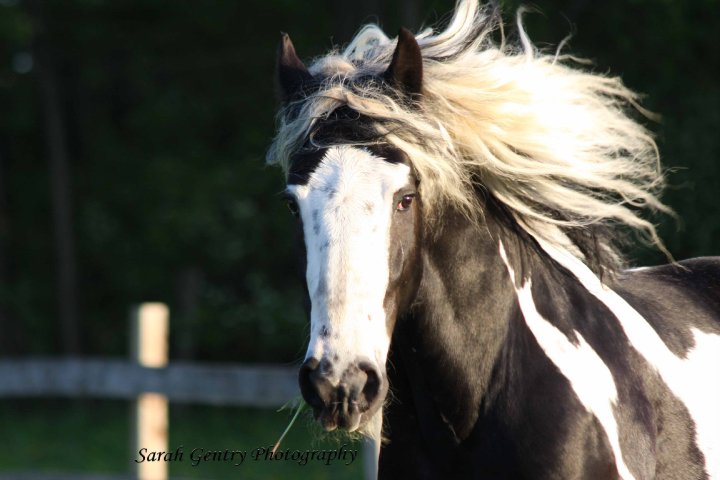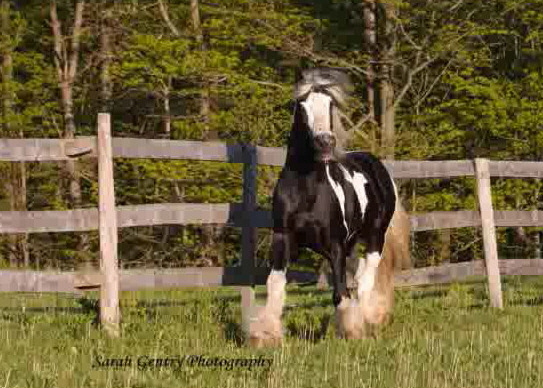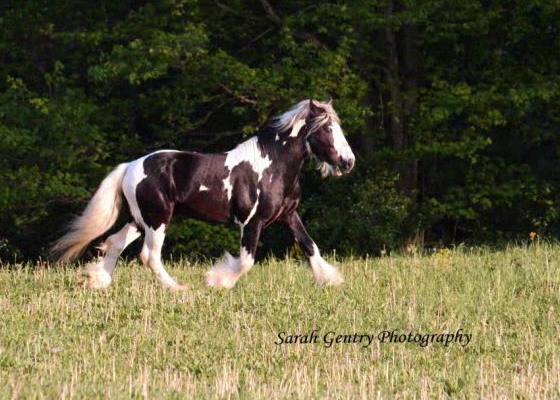 Stanley, un jour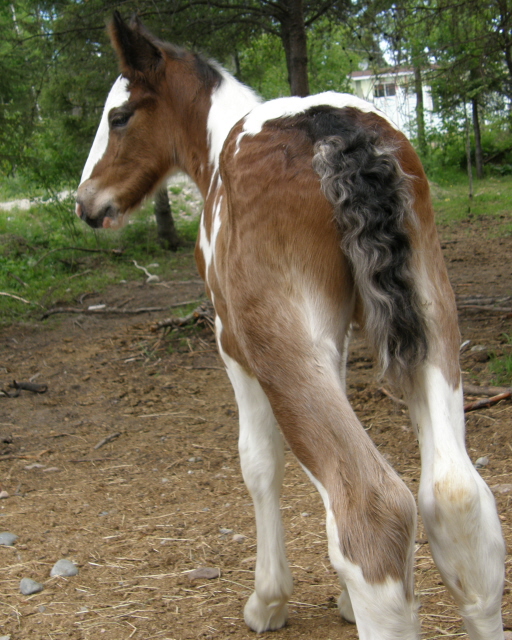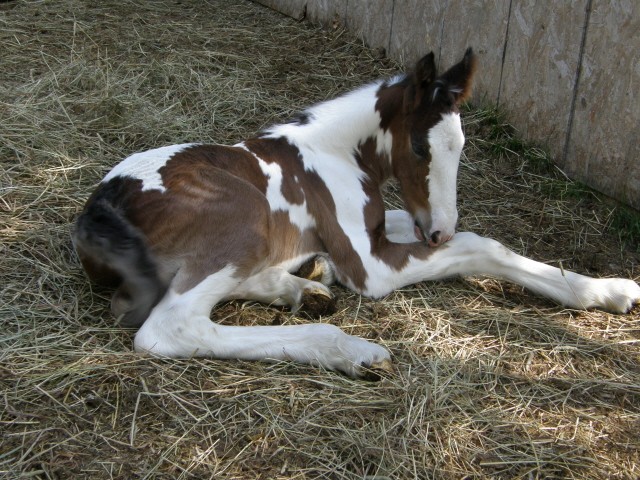 4 days old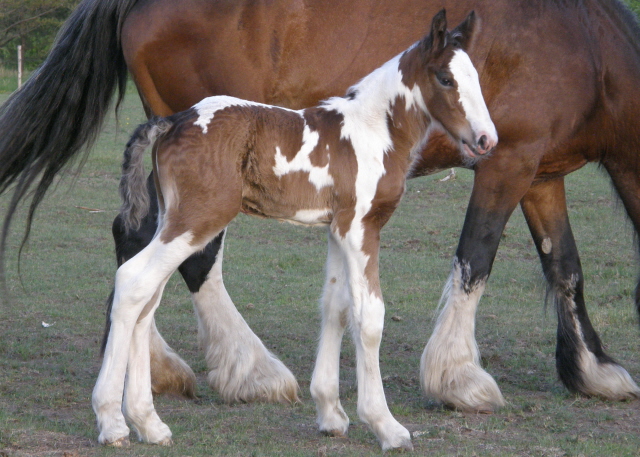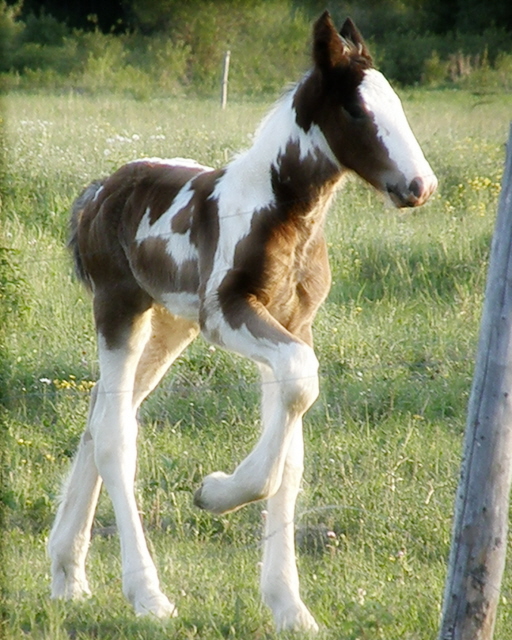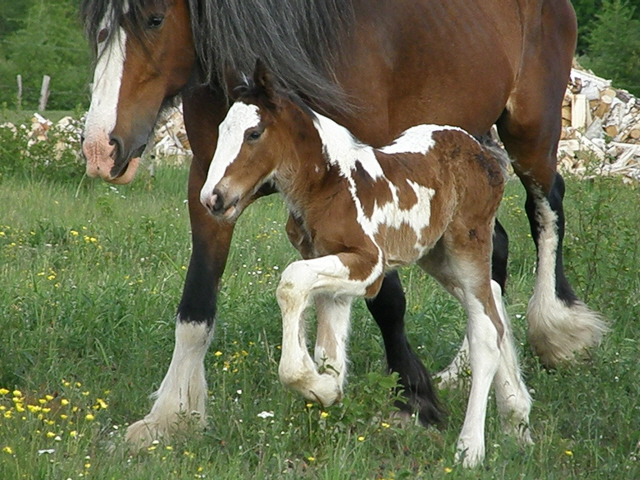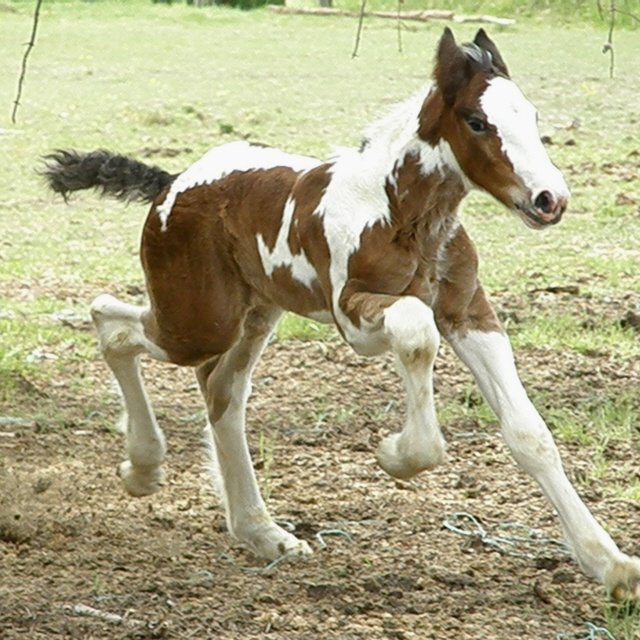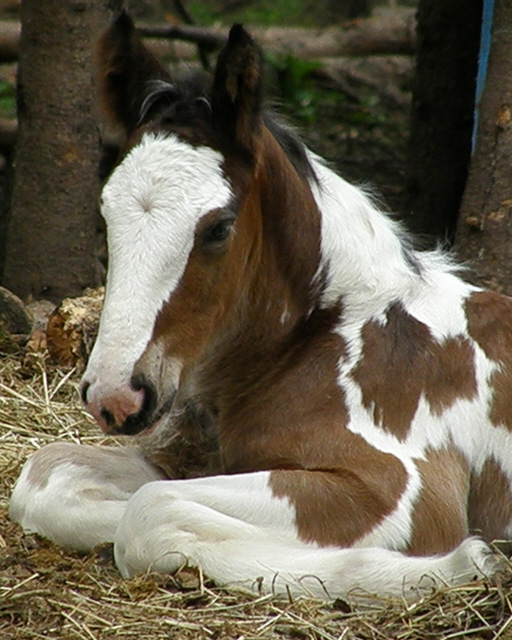 2 semaines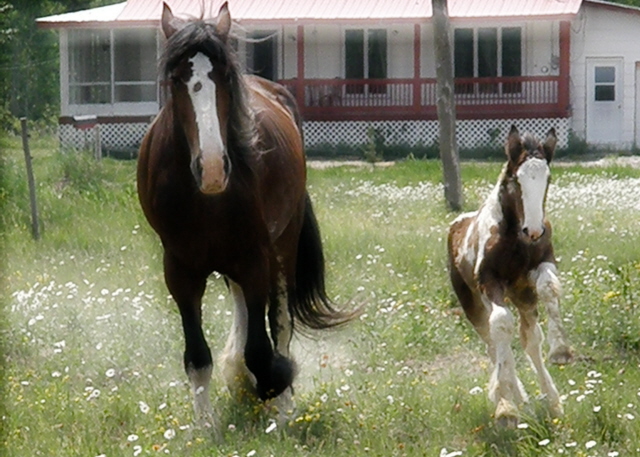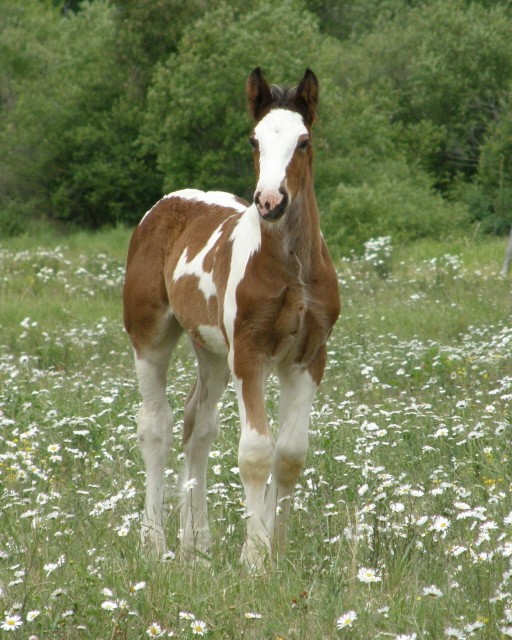 1 month old / 1 mois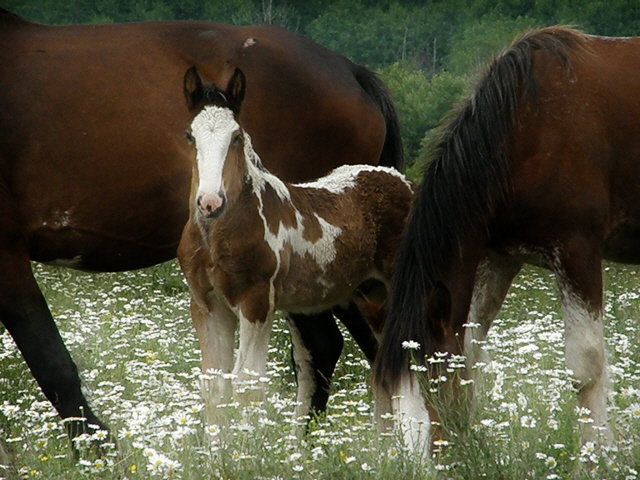 2 months old / 2 mois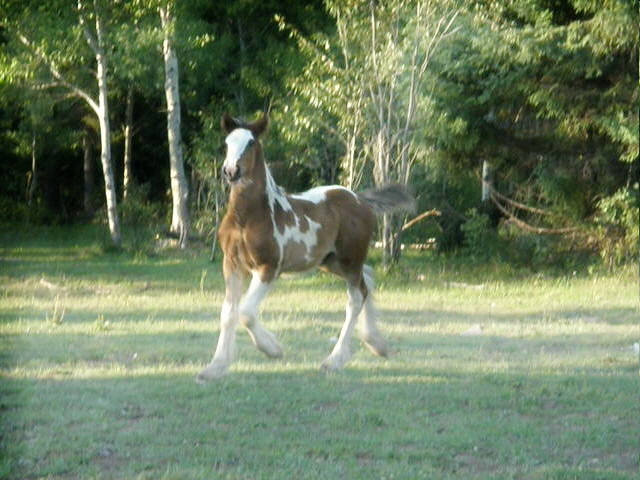 3 months old / 3 mois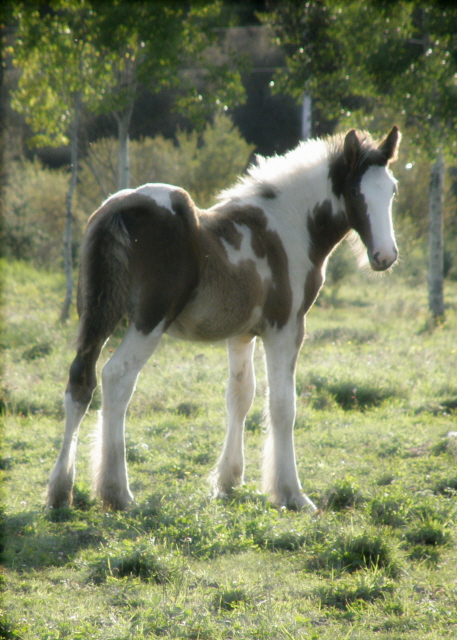 seven months old at baby school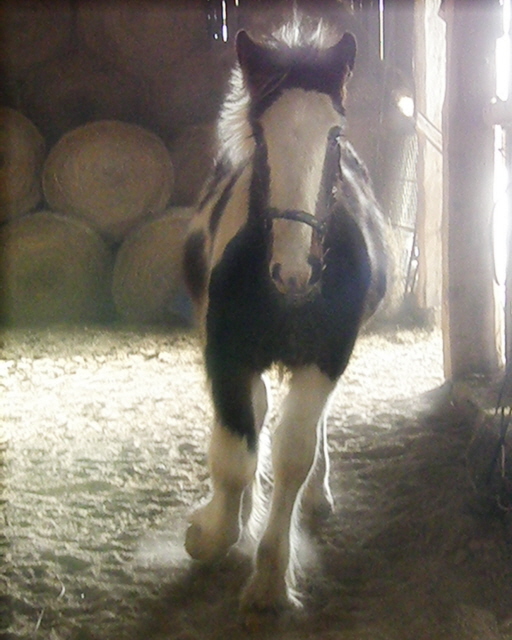 yearling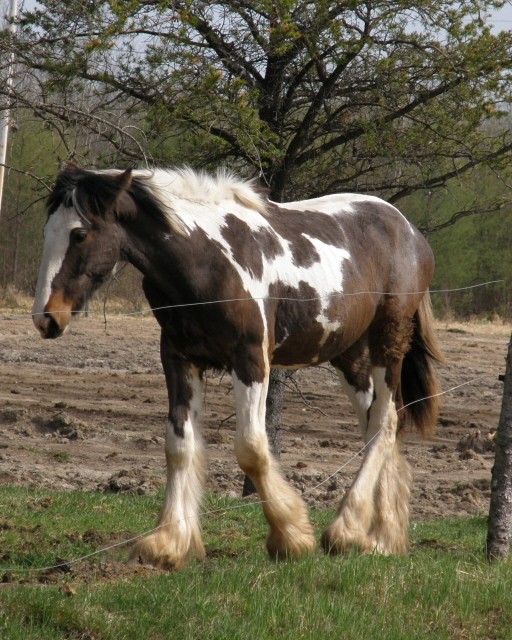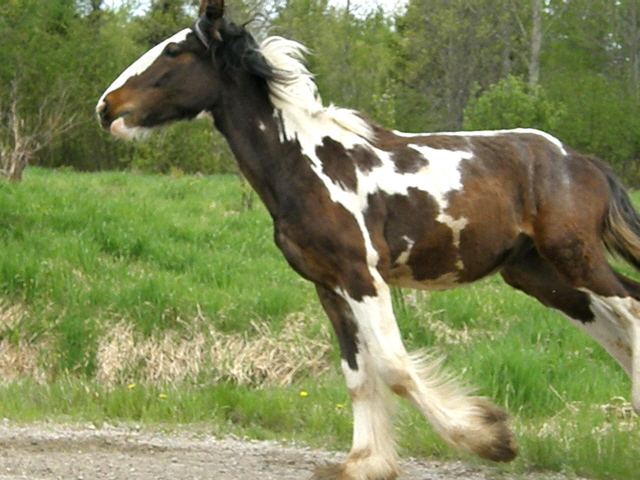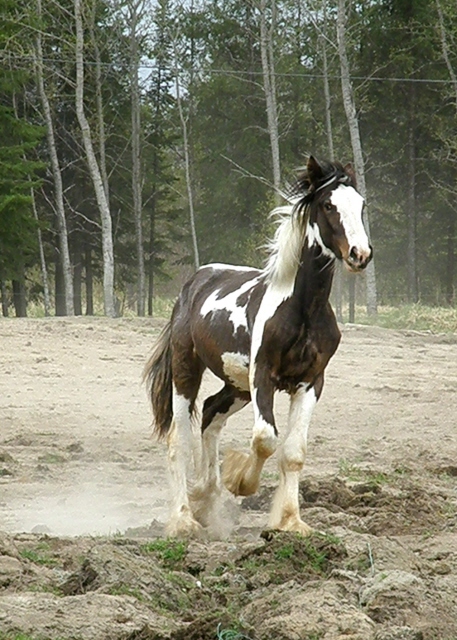 Muddy Stanley !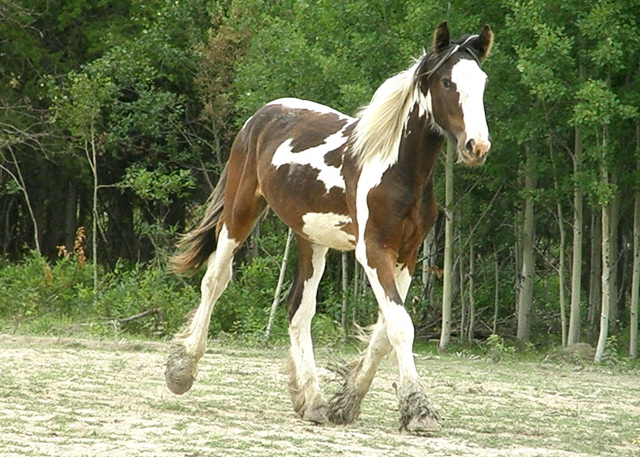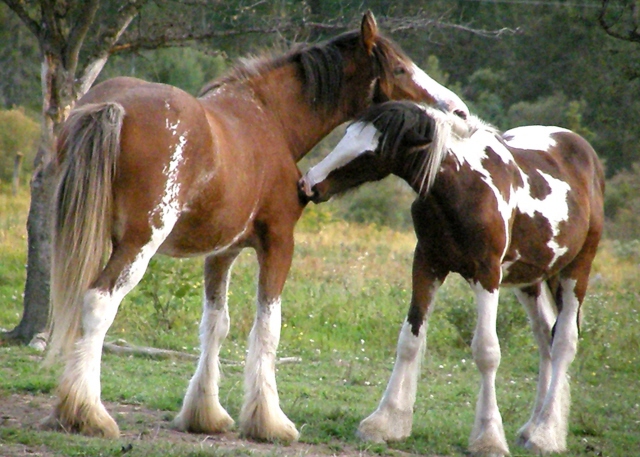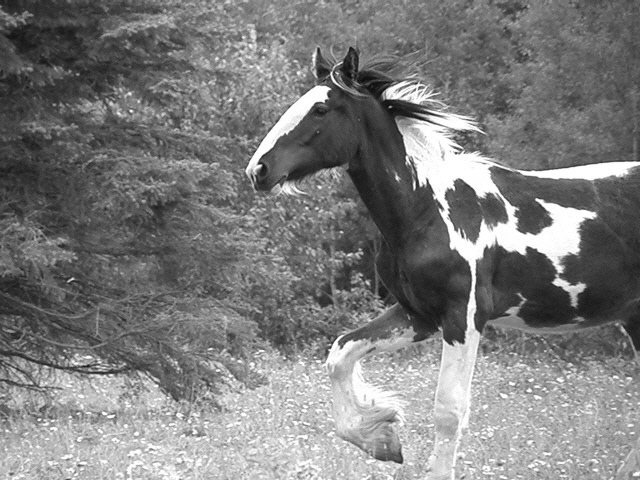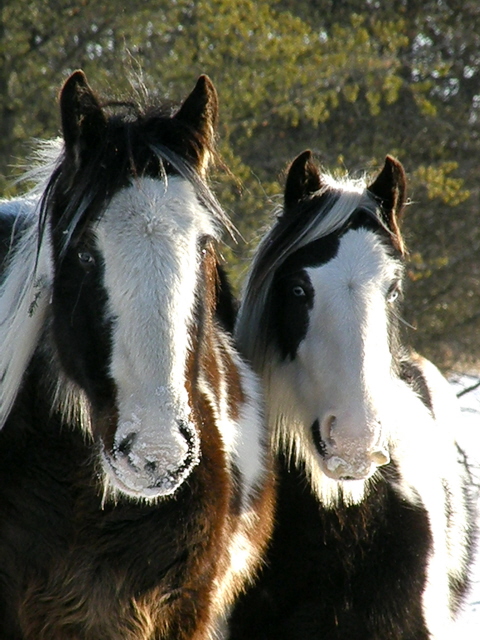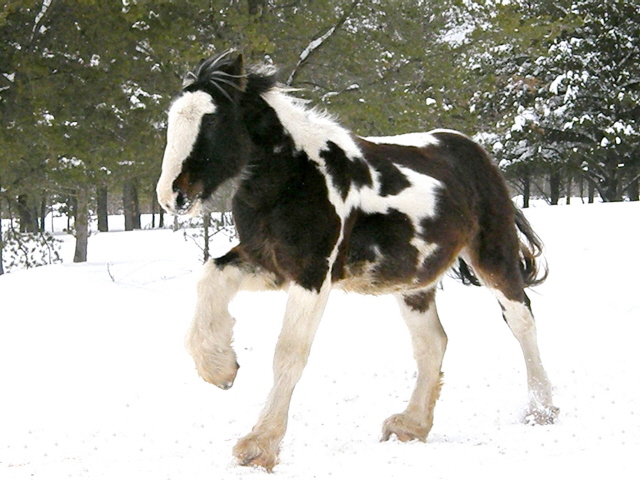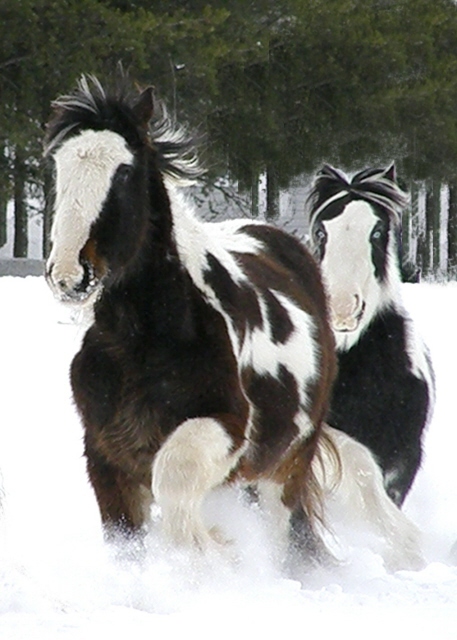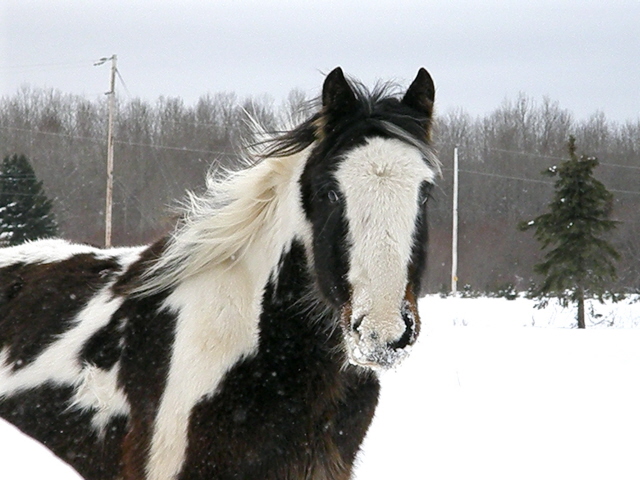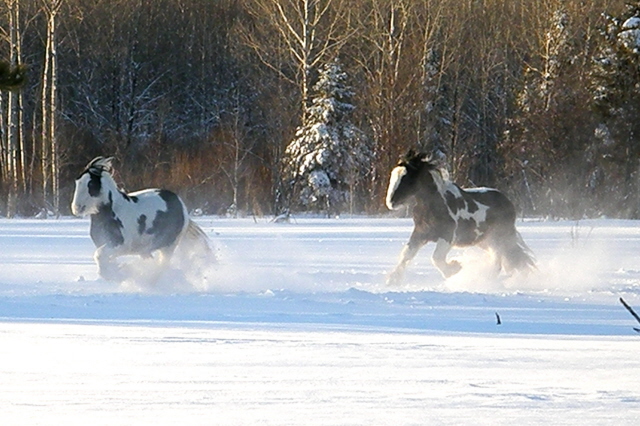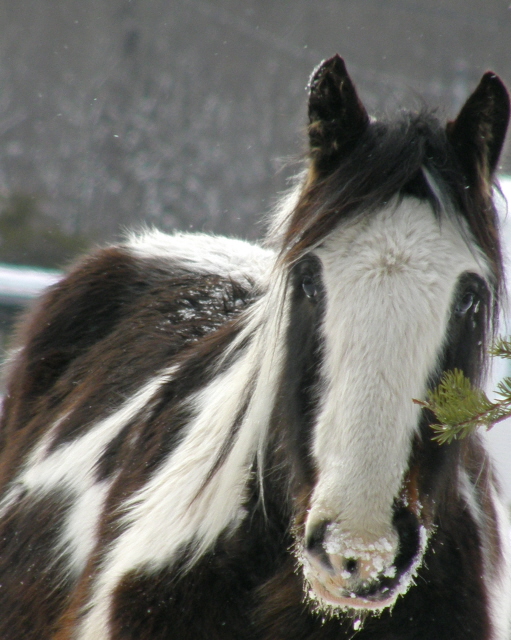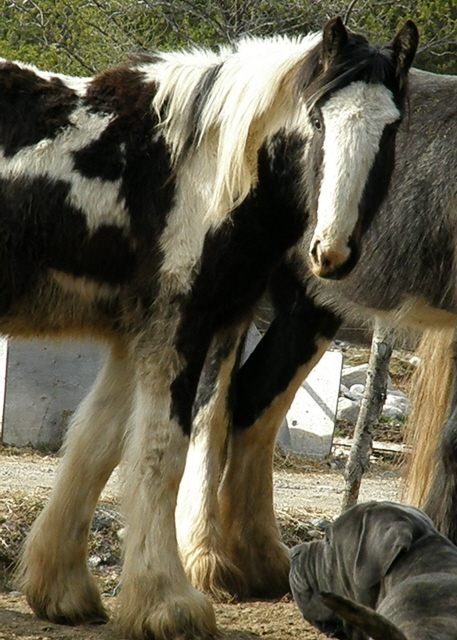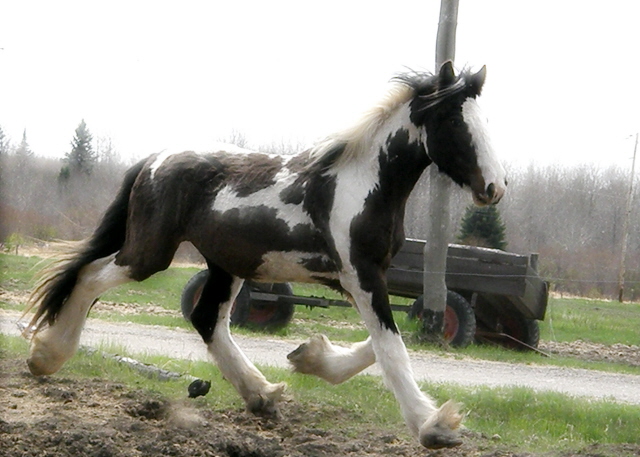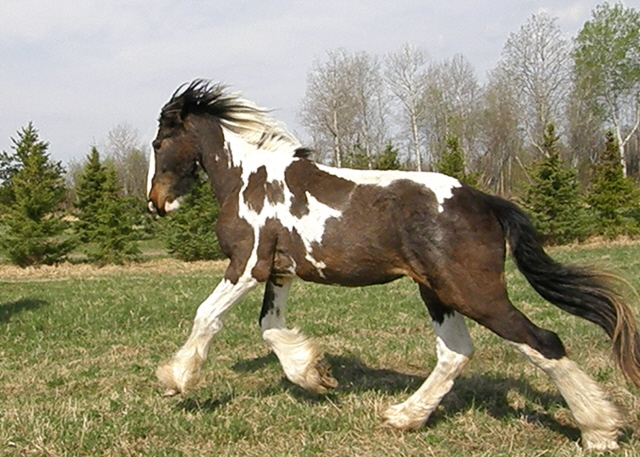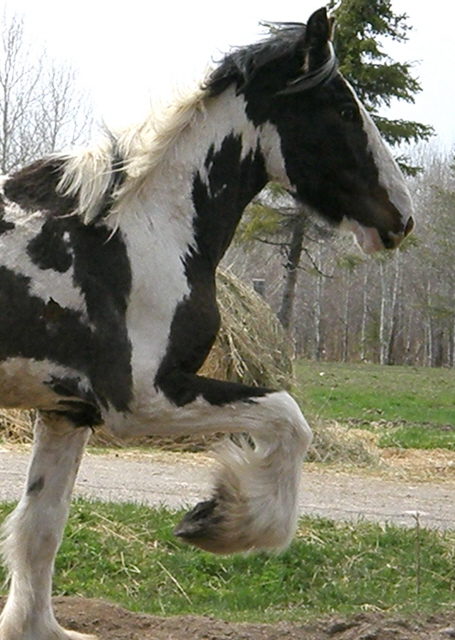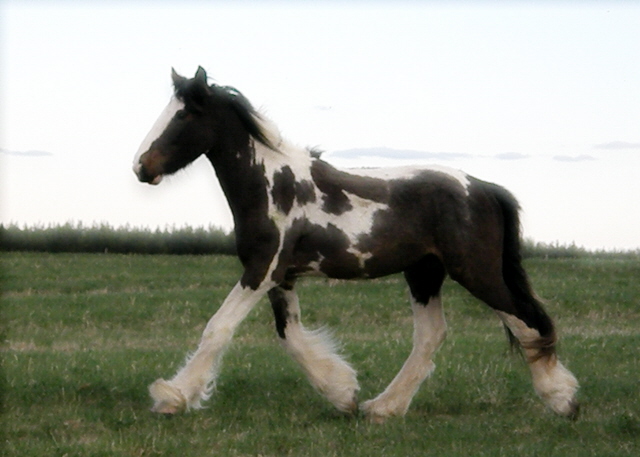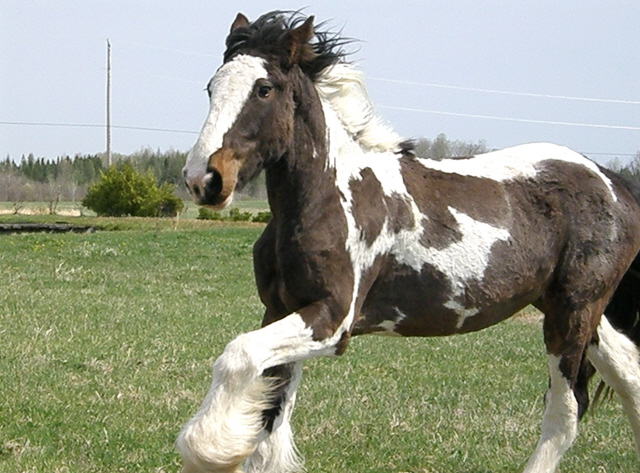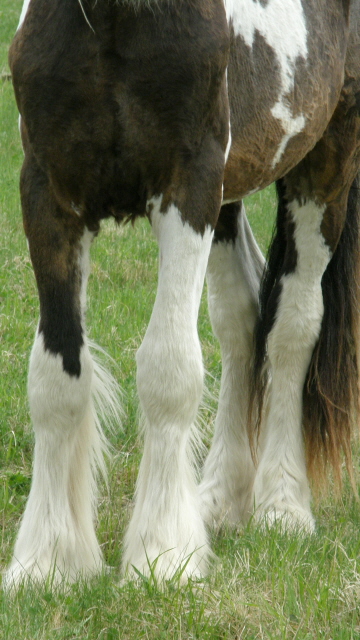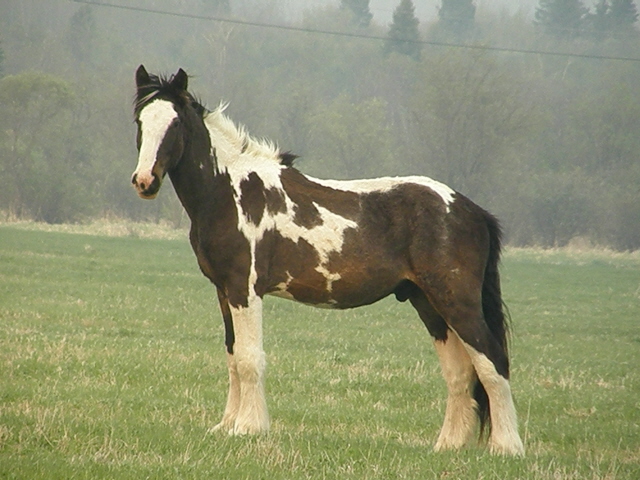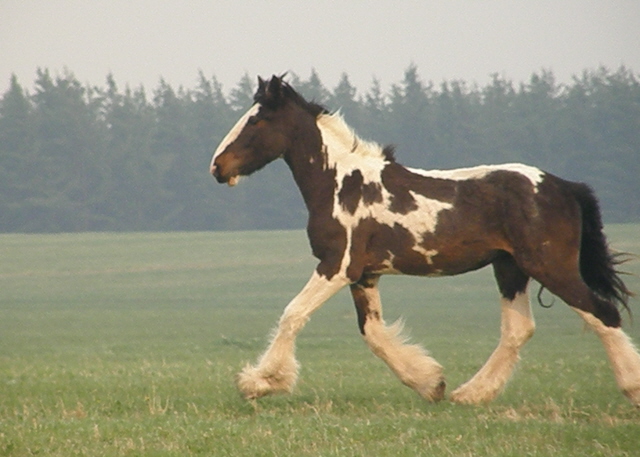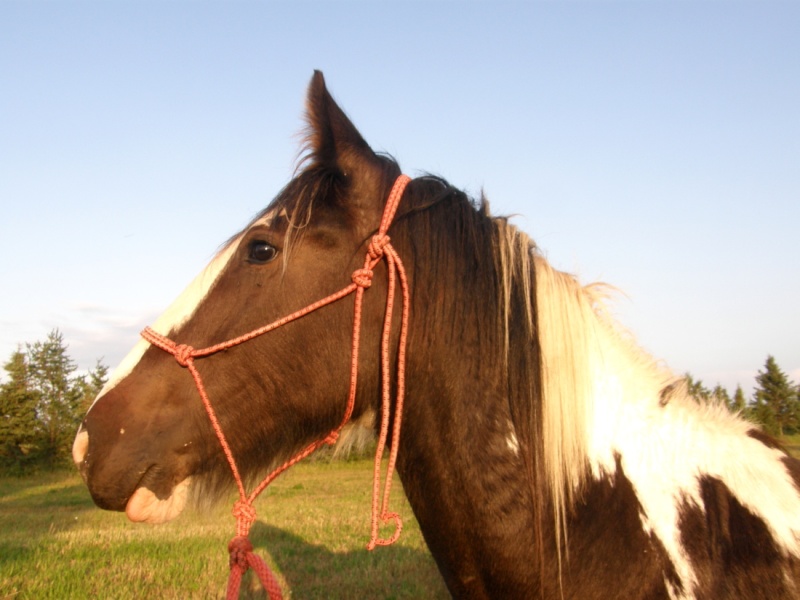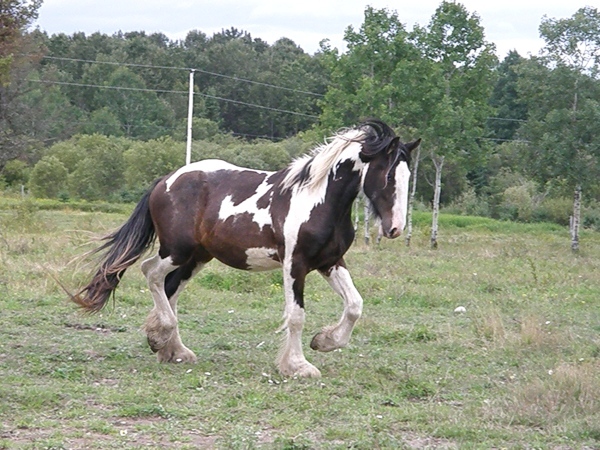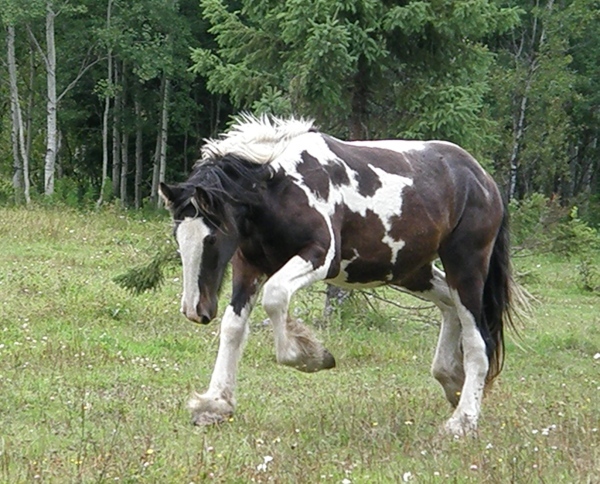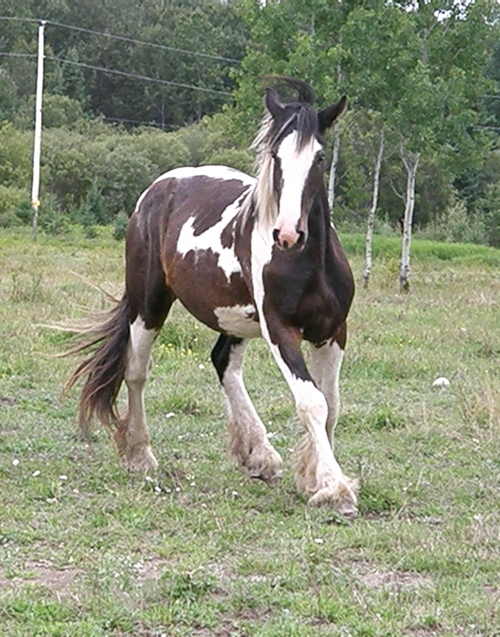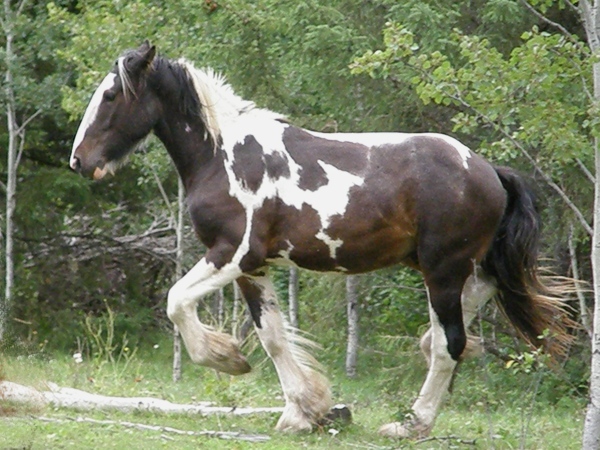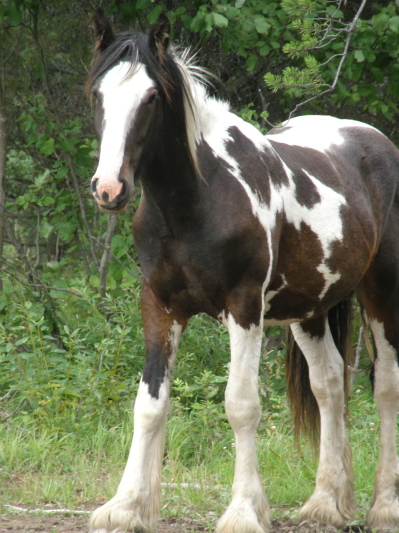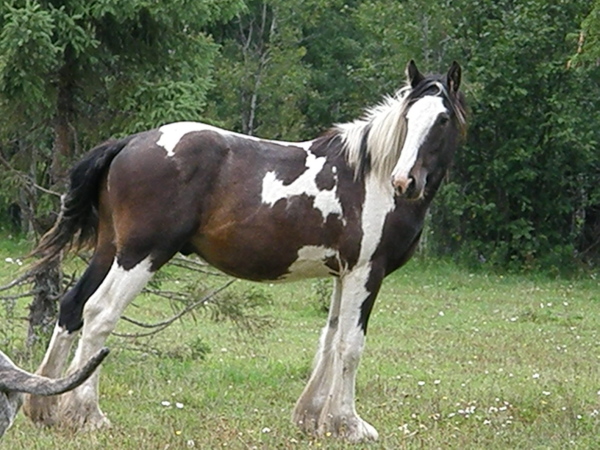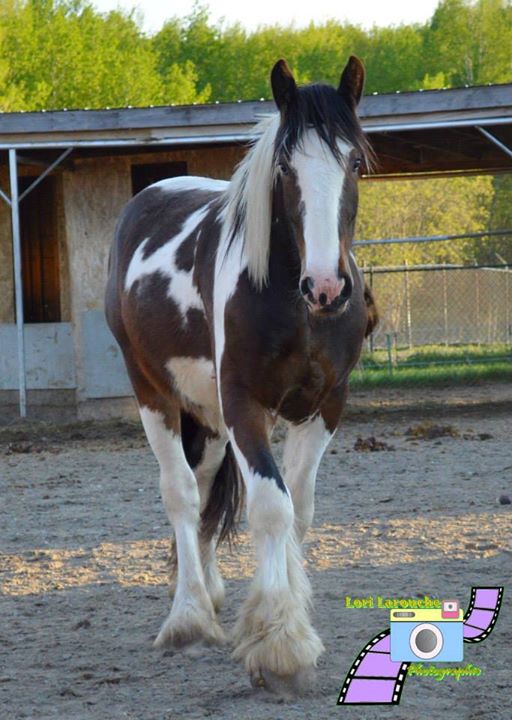 Sir Stanley of Pine Valley, 4 years old